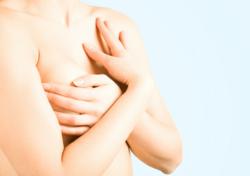 A lot of women don't even bat an eye when you mention breast implants, breast lift and breast augmentation surgery
Park City, UT (PRWEB) February 03, 2012
Last October Women's Health Magazine challenged women of all ages to take their breast health more seriously.
In "Healthy Breasts at Any Age", writers Amy Beal and Paige Greenfield encourage women in their 20s, 30s and 40s to take a decade-by-decade approach to caring for their "bosom buddies".
ImplantInfo.com takes that suggestion even further by offering those women more reason to strive for better breast health.
The website recently posted a free, related article online which includes both information and helpful tips. The site's primary goal, in doing so, is to help young women reduce their risk for premature ptosis, or breast sag.
"A lot of women don't even bat an eye when you mention breast implants, breast lift and breast augmentation surgery," says Shawn Miele for ImplantInfo.com.
"But, mention breast sag and they can't imagine it happening to them. They eat right and exercise yet ignore the fact that – due to a variety of factors – their breasts may not always be as perky as they are today. We offer suggestions for keeping them that way."
The ImplantInfo.com article explains which factors contribute to the onset and extent of breast sag. It also reminds women that – while they can't stop the aging process, regain their pre-pregnancy bodies or change their genetic make up – they can delay ptosis.
"It may sound simplistic," adds Miele, "but keeping the breasts hydrated with moisturizer is one way to increase the skin's elasticity and ensure better breast health. Another is to monitor weight loss and/or gain, whether due to pregnancy or other lifestyle changes."
"Avoiding extremes which can stretch the skin is very important."
ImplantInfo.com also takes care to remind readers that not all breast sag is created equal and that, no matter which stage they are at, women can take heart.
There are a variety of solutions to the problem with common options being mastopexy (or breast lift), breast augmentation with breast implants or a combination of both.
"Each woman's diagnosis and treatment plan should be unique," adds Miele, "just like her body. Only a qualified plastic surgeon can make a proper diagnosis and suggest a course of action that makes sense for her."
Consumers can read the full article online – or learn more about breast sag, ptosis, empty sac syndrome, pseudoptosis, breast lift, breast implants and/or breast augmentation – by visiting ImplantInfo.com.
About ImplantInfo.com: A women's guide to breast augmentation and breast implants since 1999, ImplantInfo.com gives consumers FREE, 24/7 access to information related to implants, surgery and breast health. As a full-service online resource, we make it easy for them to conduct research, search our board-certified surgeon database and join live discussions with women who've had or are contemplating breast augmentation.
# # #