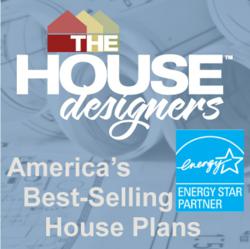 "We found there were lots and lots of people who were in need of bigger homes for their families so we decided to take those on first and look for house plans for these families," said Riz Shakir, Executive Director of Team Up Foundation.
Portland, Oregon (PRWEB) February 02, 2012
When an outbreak of 62 tornadoes swept across Alabama on April 27, 2011 it left record levels of devastation, including the destruction and damage of nearly 24,000 homes. The Holt Area of Tuscaloosa (home of the famed UA football team) was ravaged by an EF-4 tornado that was more than a mile wide and left a six-mile track of damage that destroyed over 5,300 homes. According to an article in FoxNews.com, the National Weather Service reported that Alabama had 177 tornadoes hit in 2011 making it the state with the highest number of twisters.
While tornado season hasn't quite started for most of the country, FoxNews.com reported that Alabama has already had 22 tornado strikes in 2012, adding to the challenges of a state trying to rebuild after suffering massive devastation. Project Team Up, a non-profit organization has taken a heartfelt and aggressive approach to secure funding and assistance to build new homes for the families of Tuscaloosa.
"We found there were lots and lots of people who were in need of bigger homes for their families so we decided to take those on first and look for house plans for these families," said Riz Shakir, Executive Director of the Team Up Foundation. Shakir is also a professor at UA, who took a one-year leave of absence to head this project. Each family is given the opportunity to select their dream home, which will be built just outside the city boundary on ½ acre lots.
According to Shakir, he selected The House Designers because the website was easy to navigate, user-friendly and the families were enjoying browsing through the collection of over 6,000 best-selling house plans.
"We had gotten offers from local designers to draw up plans, but we wanted to go with an established organization, because we felt having a gamut of house plans would serve us better than forcing a house plan on a family," said Shakir, who's background includes commercial building and engineering. "We want them to feel special and your portfolio of house plans allows them to browse, choose and finalize a plan for their new home."
Shakir approached The House Designers this past fall to see if they were amenable to partnering with them.
"We were so glad when Shakir approached us to offer our assistance with providing house plans to help rebuild a community that lost so many homes," said Tammy Crosby, CEO of The House Designers. "We were more than happy to provide a discount on all of our house plans and assist with making modifications so these families could have a fresh start and custom home."
The goal is to have the families very involved in selecting their new home, which is why Shakir sits with them to review house plans on thehousedesigners.com that are applicable to their size (average house is around 2,000 square feet), budget and personal taste. If the family requests changes, he is more than happy to have the designers and architects of The House Designers make changes to the blueprints.
For every million dollars that they raise they will build between 10 and 15 new homes at a cost of about $75k-$100k. "Imagine the 6300 house plan, which would cost about $170k to build, but with free labor and only having to pay for materials the cost is essentially half price," said Shakir, who is the builder and engineer on all new home construction projects.
The first two homes being built are the Norcuss House Plan and the Morrow House Plan. The Norcuss House Plan is an attractive 1-½ story design featuring plenty of amenities for a mid-size house plan, including a 252 sq. ft. bonus room. Highlights of this home include a 24' x 14' vaulted great room with fireplace, a large kitchen with two breakfast bars, 12' vaulted ceilings in the master suite with a 6' Palladium window and 3-car garage with bonus space above. The most recently purchased plan is the Morrow House Plan, which has an abundance of features (very similar to the Norcuss) and an open design for just under 2,000 square feet. The traditional brick exterior offers a refined and elegant appeal that is quintessential Alabama.
"The next plan will be the Shenandoah House Plan, which will given to the local Pastor and his family, who despite their personal devastation have spent months living in their parents basement to assist others," said Shakir, who feels blessed to be in the company of such a loving community.
They have volunteer teams that come from all over the country to share their time and expertise in home construction. Most recently they have recruited a group of Amish volunteers, who are highly skilled and meticulous craftsman. Equally important to the cause are fundraising organizations like Reach Out Worldwide, ACTS World Relief and Nick's Kids.
University of Alabama head football coach Nick Saban and his wife Terry Saban have been very active fundraisers for Tuscaloosa through Nick's Kids. Since the couple moved to Alabama in 2007, Nick's Kids has been behind the distribution of approximately $1.5 million to more than 140 charities and organizations including giving $77,000 to Project Team Up, $112,000 was given to Habitat For Humanity and $55,000 was given to Tuscaloosa tornado relief.
Celebrities like Martin Sheen, benefit concerts by superstar Rihanna (she raised $250k) and country legend Alabama are all pitching in to help rebuild Alabama.
Donations may be sent to 312 Merchants Walk Suite 7, Tuscaloosa, AL 35406. For more information, call Project Team Up at 855-832-6877 or visit http://www.projectteamup.com/
###