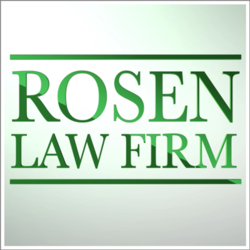 I think it's really the breakdown of the relationship that leads to the nagging.
Raleigh, NC (PRWEB) February 07, 2012
Can nagging cause divorce? The latest episode of North Carolina Divorce Talk Radio features Charlotte divorce lawyer David Self answering that question. Self discusses some of the small behaviors that become big problems in a marriage.
Divorce Talk Radio is a weekly, live, internet radio program featuring the answers to callers questions. David Self was the featured guest this week and provided expert answers from the perspective of an attorney litigating cases in Charlotte and the surrounding area. Self put his years of experience to work answering questions on topics ranging from child custody and support to domestic violence and property division.
The latest episode, "5 Behaviors that Lead to Divorce", gets off to a strong start with Self explaining how some common annoyances, like nagging, can slowly break down a relationship. Self explains that these behaviors aren't necessarily the cause of the divorce, but are symptoms of a larger marital issue. For a marriage "it's death by a thousand cuts", says Self.
Self gets the opportunity to discuss far more than the cause of divorce as callers line up with questions. Self gives his rapid fire answers to some complicated questions while keeping it simple so that his advice is actionable and helpful. Self is entertaining and educational as he approaches some delicate issues.
North Carolina Divorce Talk Radio broadcasts live each Wednesday at 11 AM. Recordings of the show are available at the Rosen Law Firm website and on iTunes. Recent episodes include "What You Can Learn From Celebrity Divorces" and "What is a Collaborative Divorce?".
About Rosen Law Firm
With offices in Raleigh, Charlotte, and Chapel Hill, Rosen Law Firm is one of the largest divorce firms on the East Coast. Founded in 1990, the firm takes an innovated approach to making divorce easier, less stressful and more manageable. The firm offers fixed fees, advanced technology and compassionate, effective legal advice. Rosen's team of attorneys assist clients dealign with child custody, alimony, property distribution, separation agreement and domestic violence issues.
# # #