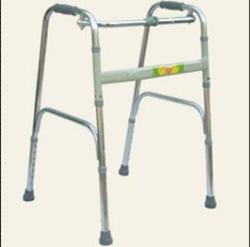 increased risk of hip fracture, particularly among women with a history of smoking
San Diego, CA (PRWEB) February 02, 2012
The media spotlight is often a double-edged sword. No one knows this better than Susan A. Poznanovich. And yet, gossip and rumor-mongering aside, the real story here is being overlooked according to Sean Burke of AttorneyOne.
According to the lawsuit filed on June 24, 2011 (case no. 3:2011cv04001) in New Jersey District Court, Poznanovich was prescribed Prilosec in 1995 and soon after began using both drugs until 2010. In June 2009, she suffered multiple fractures to her right foot; and a few months later, she endured several fractures to her left foot. Due to taking the medication for long-term use, she constantly experiences "severe pain in her feet," says the complaint.
Susan A. Poznanovich is seeking compensatory damages, treble damages, ascertainable economic losses, punitive damages, attorneys' fees, reimbursement of cost of obtaining Prilosec and Nexium, reimbursement for all health and medical care costs related to the drugs and derivative damages.
On January 31st, 2012 the British Medical Journal published a study revealing that proton pump inhibitors (PPI), including Prilosec and Prevacid, inhibits the absorption of calcium leading to the increased risk of fractures. Hamed Khalili, MD, from the Massachusetts General Hospital in Boston, and colleagues prospectively followed 79,899 postmenopausal women enrolled in the Nurses' Health Study and the main outcome measured was incident hip fracture.
"Chronic use of PPIs is associated with increased risk of hip fracture, particularly among women with a history of smoking" mention the authors.
AttorneyOne.com, a recognized authority on law, can provide helpful advice and simple solutions including how to get in contact with legal council so that, in case of Prilosec adverse effects, someone can easily and inexpensively deal with it. As Mr. Burke, director of Media Relations for AttorneyOne.com, added, "What all this information really illustrates is that threat of severe adverse effects from Prilosec remains. For that reason, our focus should squarely fall on getting the word out and assisting people in finding the right legal assistance."
On February 3rd, 2011 the Drug Safety Communication of the FDA warned of a more rare condition developed in some Prilosec users. The FDA announced Prilosec and other PPIs may cause low serum magnesium levels (hypomagnesemia) if taken long-term. Low magnesium levels can cause serious side effects including seizures, arrhythmias and tetany.
AttorneyOne.com has further information on Prilosec lawsuits including how to get in contact with legal council.
Headquartered in San Diego, CA Attorney One was founded in 2004 and is not a law firm. They offer a nationwide legal service which helps consumers find the best representation for their legal needs. Checkout earlier legal news from us at http://www.prweb.com/releases/2012/2/prweb9156671.htm.
###