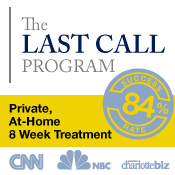 For the first time in the past few years, I feel like I am becoming a responsible young adult. I am not making excuses, not falling back into old patterns, and really getting my life adjusted.
(PRWEB) February 02, 2012
The Last Call Program is announcing that the treatment it provides can be used to aid in DUI prevention. Many conventional forms of alcohol abuse treatment are used after people are caught driving under the influence of alcohol. Some of these treatments, like attending group meetings or taking part in alcohol education programs, are mandatory and enforced by the court in place of serving jail time. At other times, offenders will seek out these treatments "in good faith" to show that they are trying to change. The Last Call Program is a new form of treatment for alcohol use disorders and problem drinking that some DUI offenders are now using to prove to the courts that their reckless behavior is a thing of the past.
Statistics show that tens of thousands die on the road from alcohol-related collisions each year. With so many people continuing to drive under the influence of alcohol today, it is becoming a growing public health concern to the nation as a whole. Aside from the fatal risks of drinking and driving, caught offenders can expect to be seriously reprimanded for their actions, often leading to license suspension, vehicle confiscation, paying fines, and, in serious cases, serving a sentence of incarceration. The Last Call Program now offers a solution for DUI offenders wishing to change their alcoholic tendencies so that they do not put themselves and others at risk.
The National Highway Traffic Safety Administration (NHTSA) estimate that 17,941 people died as a result of alcohol-related collisions in 2006. This number represents approximately 40% of total traffic deaths in the US that year, leading many state governments to subsequently tighten regulations and penalties for DUI offenders. Although those who die in these accidents are often intoxicated drivers, there is also a significant risk on passengers. In 2009, 14 percent of children ages 14 and younger killed in crashes died because of alcohol.
Although most states have tight regulations on driving under the influence, it is still thought that not enough is being done to prevent alcoholism in the first place. Punishing DUI offenders after they have put themselves and others in danger is clearly not enough. There are many forms of alcohol dependency treatment today, but not all of these are working effectively to prevent people from DUIs. The Last Call Program offers an alternative form of treatment that can help the driver regain control over how much the drink...potentially preventing DUI arrests and fatal injury.
The Last Call Program is a new form of treatment that works by treating the chemical imbalance in the brain that occurs after years of drinking. At the center of the program is a proprietary compound called Sobrexa that reduces the effects of neurotransmitters in the brain, resulting in diminished cravings for alcohol. Last Call's most obvious benefit over conventional treatments is that it can be completed within several weeks and can be taken at home rather than out in the open at group meetings. For people in the throes of serious alcohol addiction, this is a reassuring solution that offers complete privacy as they work to recover and prevent DUIs in the future.
###