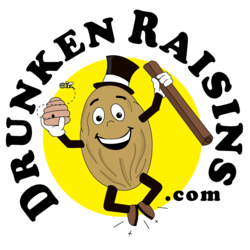 Lafayette, Colorado (PRWEB) February 01, 2012
In response to the rising cost of prescription medications, a Colorado-based company is challenging people with arthritis to eat a handful of gin-soaked raisins daily.
The invitation isn't meant to help people forget their pain, even though the thought comes to mind for first-time customers. Instead, it's a way for arthritis sufferers to try an alternative method of increasing relief from their pain.
Additionally, the recipe is endorsed by Dr. Oz as an approved home remedy for arthritis pain. And it received a 75 percent thumbs-up review from users in an online survey monitored by The People's Pharmacy.
"Medication and surgery aren't the only choices for people with arthritis inflammation," says Larry Wright, DrunkenRaisins founder. "We're not encouraging people to stop their medications, we're just asking them to experience what thousands of others swear by as a healthy way of reducing pain."
And with the price of brand-name prescription medication increasing an overall 7.2 percent in 2011*, the "What Have You Got to Lose" challenge is being met with open arms.
Rather than increasing doses of medicine to keep arthritis pain at bay, DrunkenRaisins users are finding relief by adding eight or nine raisins to their morning oatmeal. "I started this company because gin-soaked raisins gave me so much relief from my own arthritis pain," says Wright, who added good taste to the age-old folk remedy.
The DrunkenRaisins challenge recommends a three-month trial to cover the range of reported relief time frames by customers. Challenge orders for those first three-pounds of raisins can receive an $8.00 discount by them adding the code word "CHALLENGE" to the order.
Developed, produced, packaged and sold from a Lafayette, Colorado location, the updated arthritis pain home remedy is bringing relief to customers worldwide. DrunkenRaisins has been featured in numerous publications as well as on programs like Tom Martino TV and Channel 9 News. For more information or to speak with DrunkenRaisins owner, Larry Wright, please contact Larry; via larry(at)drunkenraisins(dot)com; call 800-461-5949; or go to http://www.drunkenraisins.com.
*According to Barclays Capital
###