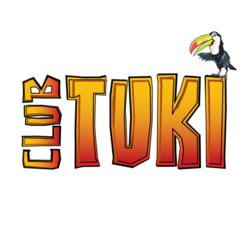 Escondido, Cali. (PRWEB) February 02, 2012
Club TUKI announces a private label opportunity promoting children's financial literacy, health, and online safety by private labeling their software to reach more children.
Club TUKI provides children with their own personal bank account teaching them how to use debits, credits and balances. Children are motivated to learn about their bank accounts through the educational reward system Club TUKI has patented, a process where a child can play a game, earn a virtual currency and then bid or buy real items in an auction. Items include iPods, books, sports equipment, posters and more.
According to the National Endowment for Financial Education, most teachers do not feel equipped to teach students about personal finance. Fifty-four percent of college student respondents had overdrawn their bank account and 85% percent of college students plan to move home after graduating.
By providing fun and educational games for children, Club TUKI hopes to attract people and businesses to their private label program where private label partners can personalize the look and domain of their site while Club TUKI manages all the fulfillment. Club TUKI is promoting this opportunity to build the brand recognition and customer loyalty for their perspective private label partners.
The TUKI™ browser and Club TUKI™ web portal combine are an online membership community and aggregation of top quality online content for kids in a safe environment. It features interchangeable themes, parental safety controls, kid-safe email, kid-safe YouTube video sharing platform, chore reminders, encouraging & motivational affirmations, and animated characters – all in an environment that allows them to enjoy the benefits of the Internet, without the dangers associated with it while accelerating educational growth at the same time.
# # #