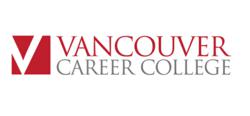 Recruiting efforts continue to change and this is another way we can help our students and graduates pursue their new careers.
Vancouver, BC (PRWEB) February 02, 2012
Vancouver Career College launched the Optimal Resume service on February 1, 2012. The web-based program allows students and alumni to create high-quality multimedia resumes and share them online.
Unlike creating a resume in a word processing program, Optimal Resume offers styled templates and easy formatting, as well as industry-specific samples and instructions. Users simply enter relevant information in structured categories, such as work history, educational background, and professional certifications, and the site generates a resume that can be downloaded, printed or published online.
Users can also turn their resumes into professional websites, with the option to include links to their accounts on sites like LinkedIn and Twitter. They can take advantage of other tools to create portfolios and video resumes to make memorable first impressions on prospective employers.
Employers can also access a personal online portal to post career opportunities directly to Vancouver Career College. Students and alumni can apply for these job postings directly through the Optimal Resume site.
"Optimal Resume will empower students to create strong personal marketing tools that will give them the competitive edge when they're competing for jobs upon graduation," says Dean Tremain, Director of Graduate and Career Services at Vancouver Career College. "Recruiting efforts continue to change and this is another way we can help our students and graduates pursue their new careers."
The new service is completely free to current students and Vancouver Career College alumni. As a web-based program, users can access their Optimal Resume accounts easily from any computer, laptop or tablet 24 hours a day.
From Tremain's perspective, the new service is an investment in the continued success of their alumni.
"By providing students and grads with this access, we're continuing to prepare them for the modern workforce," he adds.
For more information about Career Services at Vancouver Career College, visit http://www.vccollege.ca. Get more information about the college on Facebook and Twitter.
About Vancouver Career College
Vancouver Career College is dedicated to providing students with the highest standard of education and career training, with all programs granted approval by the provincial government of British Columbia. With small classes, industry-relevant programs and six convenient locations across BC, Vancouver Career College is one of the region's leading career training schools with solid results in job placement for graduates.
###