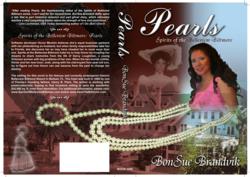 This century old "Queen of the Gulf" in Belleair, Florida, is facing demolition if someone doesn't rescue the once billed "oldest occupied wooden structure in the world." Amazon Review Excerpt
Belleair, Florida (PRWEB) February 02, 2012
On the register of historic buildings, the Victorian Belleview Biltmore Hotel is in immediate danger of being destroyed, and if demolished, over a century of national history will disappear forever. For over 115 years; celebrities, royalty and four US Presidents, including President Obama himself, number among the prominent guests of this treasured landmark.
In a recent Belleair town hall meeting, with the mayor absent, meeting minutes show that the presentation given by a hired consultant revealed in the second part of his recap that renovation of the hotel was completely overlooked. The majority of hundreds townspeople attending this meeting want the hotel preserved and were surprised at the major oversight, since this study was paid for with community taxes.
Brandvik's novel not only attempts to save the Belleview Biltmore Hotel, but takes us from modern day turbulence into the looking glass - a century's past of beauty and elegance and the strong women whose survival often depended upon their ability to band together with other women in a male dominated era. Blending the stream of time effortlessly, Brandvik gives the reader a chance to reconsider a world of possible futures, providing an enlightened learning experience derived from the heritage of our forebears.
A link to a recent unbiased book review (which includes a short synopsis of "Pearls: Spirits of the Belleview Biltmore") can be found on Blogcritics.com at this link:
http://blogcritics.org/books/article/book-review-pearls-spirits-of-the1/
###