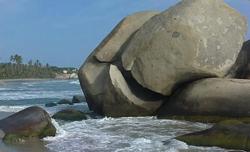 "We had an incredible 2011. We became the biggest, most visited commercial tourism page in Colombia. It's so great to see so many foreigners visiting our beloved Colombia."
Miami, Florida (PRWEB) February 02, 2012
Having had the best-ever year in terms of tourism in 2011, Colombia has just been voted one of the must-visit destinations by National Geographic, New York Times and more, meaning 2012 should be even bigger. Marcela Mariscal, Managing Director of Colombian tour operator See Colombia Travel (http://www.seecolombia.travel) , has seen the incredible growth first-hand. "We had an incredible 2011. We became the biggest, most visited commercial tourism page in Colombia. It's so great to see so many foreigners visiting our beloved Colombia."
Indeed, it's thanks to this increase in interest in the country that See Colombia Travel have decided to expand their list of products on offer to try and cater for more and more tourists in Colombia with different interests. JL Pastor, the company's Marketing Manager, elaborates: "Through our Colombia Travel Blog, a collaborative project that helps promote a positive image of Colombia and give information to travelers, we hear from many people interested in Colombia Vacations, and obviously these people come from all over the world and from all walks of life. We wanted to offer some new ways to visit Colombia so that even more people are drawn to visit this fantastic country".
The company usually offer tailor-made tours of Colombia but have now developed a new Colombia Group Tour Adventure 2012, in which they offer clients the opportunity to travel the country in a group of 16-20 people departing on August 4. People can sign up throughout the year, but those that put their name down before the 19th of April will recieve a 10% discount. The group will be guided around the country by one of See Colombia's Colombia Travel Experts, meaning they'll visit the most important sights, as well as the more off-the-beaten-track places. This, See Colombia Travel suggest, is unique since most group tours offered are operated from outside the country using third party operations. Being incorporated in the U.S but with operation and sales department based in Colombia and experts about the country, the company say their tour will cater to far more specific demands.
Group travel isn't a new concept, but See Colombia Travel feel their approach to it in Colombia is unique. Pastor continues: "Many international companies offer the service, but perhaps due to unfounded concerns about travelling to Colombia, or perhaps due to a lack of specified knowledge about the country, they don't actively promote it. We believe in the idea and want to develop it as part of our new concept of Smart Travel."
"See Colombia's Smart Travel is an idea that will appeal to people that want comfortable accommodation at affordable prices; people that will jump on a yacht as soon as they'll roll up their jeans and wade into the ocean. It's Smart Travel because you see every side of the country, save your money, and all this while minimizing your footprint." For the tourist, this means you can enjoy a destination such as Tayrona National Park on the Group Tour, but not have to worry about compromising the culture of the local Tayronas. "This incredible, romantic destination will remain as beautiful as ever," concludes Pastor.
It's the romance of Colombian destinations that Pastor mentions that has influenced See Colombia Travel's new product:Weddings in Colombia. Having helped plan and host over 10 weddings in the past year, See Colombia Travel saw an oppportunity to attract more and more people to get married in Colombia. Mariscal elaborates: "We had a fantastic time helping to organise weddings in the last year. Not only the event itself, but importantly the guests. For many people, if they come to Colombia for a wedding, they also want to travel the country so we helped them by offering tailor-made tours of Colombia."
For many couples the wedding in Colombia will be a return to one partner's homeland. For others it's a marriage in a country that has come to be home for them. There are an increasing amount of couples, however, that have no link to Colombia but recognise the natural beauty of Tayrona National Park, or the enchanting streets of Cartagena, as the perfect places to tie the knot. These people are part of the new trend in Colombia travel; adventurous travellers that want to be pioneers in exploring one of Latin America's fastest-developing and most exciting countries. They, like See Colombia Travel, seem to know that 2012 could just be Colombia's year.
About See Colombia Travel
See Colombia Travel consists of a team of international travel experts with a passion for Colombia committed to create the best off the shelf and customizable tours around Colombia matching Colombians astonishing destinations with international standard travel services. http://www.seecolombia.travel
###