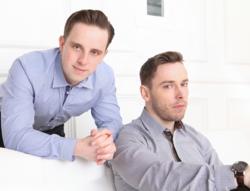 "I want to let artists know that we're here to help them make the most of this situation, and to get their music back on Amazon as quickly as possible."
Nashville , Tennessee (PRWEB) February 02, 2012
Ditto Music will be offering free and unlimited Amazon MP3 distribution to current TuneCore customers, Ditto CEO and co-founded Lee Parsons announced on Wednesday.
This announcement comes on the heels of Amazon MP3 pulling all TuneCore tracks from their stores in the European Union and the UK due to the expiration of the contract between the two services. According to a blog post by TuneCore CEO Jeff Price, the contract was allowed to expire because of issues related to unpaid artist royalties.
The free distribution offer will be available at DittoMusic.com by using the code "AQPGAEJB" when registering. Ditto will also prioritize those customers using the code so that their music will appear on Amazon within two to three days.
"I know how stressful this news is going to be for a lot of artists," wrote Parsons on the Ditto Music blog, "especially for those promoting releases at the moment. I want to let these artists know that we're here to help them make the most of this situation, and to get their music back on Amazon as quickly as possible."
Ditto Music has been a distributor of independent and unsigned artists since 2006. They have released 11 top 40 UK singles in that time.
For more information, or to set up an interview with Lee Parsons contact james.cherry(at) dittomusic.com
About Ditto Music:
Established in 2005, Ditto Music is a digital music distribution company helping independent sell music online across hundreds of stores worldwide. In 2007, Ditto was responsible for the first-ever UK top 40 single by an unsigned artist (Koopa). Since then, Ditto's distribution model has produced 11 UK top 40 singles, all with unsigned artists. Ditto Music distribute over 30,000 artists worldwide including Paul Mccartney, Finch, Manfredd Mann, Wiley and Kid British.
###