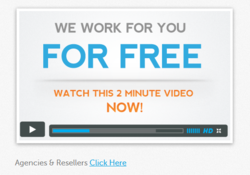 The key to a website's success is in knowing where to focus and which SEO strategy to undertake. --JP Bisson
Cebu, CEB (PRWEB) February 03, 2012
Quick SEO Results is a fast emerging SEO service that offers an exciting opportunity for its clients. They have the ability to monitor daily search engine rankings, visits and backlink reports. Quick SEO Results currently offers a 30-day free SEO trial to the public. The company also provides their clients access to SEO rankings and monitors the following: keyword research, link building, on-page optimization (title, body, URL etc.) and other ranking factors. Today, they are proud to inform the public about their latest bid on Domino's Pizza, one of America's biggest pizza chains.
"We're more than ecstatic to have Domino's as one of our clients. It's truly a great achievement for Quick SEO Results as a company. What happened was we offered a 30 free SEO trial, which they were utilizing to improve their search rankings on Yahoo and Google. With instant results, they did not hesitate to contact us for a long term contract," says Business Development – Managing Director, Jonathan Kennedy.
Domino's chosen SEO strategy required to enforce its current ranking and organic traffic to constantly be found on top of the rankings on the net. A long term contract was required for this SEO service due to the constant change in the vast industry that involves calculated steps and smart intuition.
"The key to a website's success is in knowing where to focus and which SEO strategy to target. With a little help from our expert team of SEO specialists, Domino's set goal is definitely achievable. Within 35 days, we were able to increase their organic traffic by 110%," mentions Managing Director, JP Bisson. "SEO is not an easy task to handle; it requires the client's cooperation and the commitment to see things through for a long term trajectory. Also, we are offering Domino the incredible opportunity to have control on their SEO campaign given our new back-end tool," Jonathan Kennedy adds.
Quick SEO Results is a Canadian SEO company that helps agencies and resellers boost their search engine marketing. From enhancing keywords to garnering organic traffic, Quick SEO Results promises to deliver its best. For more information on its packages and pricing, visit their website at http://www.quickseoresults.com.
About
Quick SEO Results is a wholly owned company by Clicking Labs. With dedication and perseverance they were able to bring together a diverse team of web professionals to provide internet businesses with creative web marketing strategies. Founded in Ottawa, Canada, the company has expanded operations to Cebu, Philippines in early 2011 to better serve its clients.
###