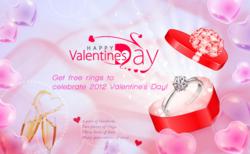 Hi Maria,
Thank you for reaching out to my blog for this awesome
opportunity. I browsed through OASAP and the pieces look
great. I'm definitely interested and excited to work with you and OASAP. :)
----Jen
New York, NY (PRWEB) February 04, 2012
Four Fashion Week Spring 2012 have been come to the end with spectacular, people are still delighting in talking about the vast styles of women's apparel. Sweet and pleasant printing element is used widely; sexy hollow lace dress is so attractive; bright colors bring a pleasant enjoyment undoubtedly; the dresses launched by major brands interpret the colors matching to the extreme.
"Major brands are trying their best to increase the dominance of utterance for women's clothing", OASAP Creative Director Nico Robin said," the 2012 women's clothing they released on the Fashion Week are argumentative and referential, some of the styles are coincided with OASAP newly released products". Meanwhile, Nico predicted that following several distinct pop elements will integrate into the design of women's street fashion clothing for spring and summer 2012.
Printing, Embroidery
At Spring-Summer Show Time 2012, the major brands are more or less introduced a few pieces of printing apparel. Dolce&Gabbana and its by-line brand D&G launched many print dresses in this season, skirt with cake-like design, highlighting the cute agile charm of little women feeling.
Lace, Hollow, Fluffy
The girl without a piece of lace clothing is just a girl, but not yet a woman. OASAP designers studied the CHANEL fashion show for this season and had a premonition that lace fluffy skirt will back to the trend again. High waist lace dress was so amazing and adorable with playful fairy fluffy hem, lifelike as a hydrangea hanging of dews. No woman can resist lace and hollow, especially see-through and flamboyant dress will enhance much more feminine, response to the Chanel theme of "feminine nature".
Animal patterns, Leopard, Diamonds, Sequins, Rock
"Wild passion" shows women's needs for strong, brave, rigorous, self-confident qualities to face the stressful urban life. OASAP staff recommended girls to concern the similar products of Dior and OASAP to change the environment of everyday urban life and release pressure. Leopard, sequins and rock, symbol of the desire for survival and revival of a dynamic original strength.
Nostalgic, Retro, Fresh, Elegant, Idyllic
Retro is not entirely within the boring, it can also be fun. Louis Vuitton's pursuit of Paris fancy retro feeling; Ferragamo's fresh chic style; lapel waist dresses, pleated skirts, Polka Dot shirt and printed scarves of PRADA, are all tracing the classic modern era. Hand-painted Eiffel Tower, and heart-shaped small floral patterns from OASAP, have added a lively, youthful temperament, and bring us to return to the original to re-feel the natural and idyllic life.
So many beautiful dazzling apparel are decorating the street fashion, OASAP calls on women who are willing to discover the most touching moments of street fashion, and to look at how those fashion girls to dress up themselves.
###