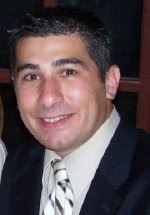 ...George Fiore deserves recognition for "Taking the Lead" in changing traditional public education. If his model were closely examined and replicated, America's public schooling would be the envy of the international community.
Mahwah, NJ (PRWEB) February 05, 2012
This week, Hertz Furniture, leading school furniture supplier, announced the grand prize winner of its "Taking the Lead" contest, dedicated to honoring a leading school principal. The winner is Mr. George Fiore, Headmaster of the STEM Academy, located in Downingtown, Pennsylvania. The STEM Academy is an effort-based school that focuses on partnering with the business community to provide a 21st Century education.
Mr. Fiore was nominated as a great leader by Mr. Justin Staub, a 10th grade Civics and Government teacher and Mr. Fiore's colleague at STEM Academy. His nomination letter discussed excellent leadership skills. "George Fiore exemplifies the ideals of an innovative educator and a compassionate leader. As an innovative educator, he has helped design and implement one of the nation's elite high schools." Mr. Staub went on in the nomination letter to speak of his principal's management style. "As a compassionate leader, George takes the time to listen to both his staff and students, creating an unbelievably comfortable work environment."
Both Mr. Fiore, as the grand prize winner, and Mr. Staub will receive an ergonomic office chair from Hertz Furniture. Both winners chose the Deluxe Managers Contemporary Chair. This office chair offers exceptional support and customization, and will make the educators even more comfortable as they do their jobs.
"We believe that the school principal is absolutely the key to an effective school," says Hertz Furniture president Saul Wagner. "We appreciate the hard work of principals and want to honor their importance to education. We had many excellent nominations for this prize, and we are pleased to salute both Mr. Fiore and Mr. Staub, for their great efforts."
The end of Mr. Staub's nomination letter sums up the reasons Mr. Fiore was chosen for this award, "...George Fiore deserves recognition for "Taking the Lead" in changing traditional public education. If his model were closely examined and replicated, America's public schooling would be the envy of the international community."
About Hertz Furniture
For over 45 years Hertz Furniture has been a furniture supplier to schools, religious institutions, businesses, and government offices. The company offers quality commercial furniture with superior customer service. Free Project Planning and Design Services, Speedy Quotes, Quick Ship products, a wide selection of Eco-Friendly Furniture, and the best warranties in the industry are just a few of the ways that Hertz Furniture provides added value to its customers. For additional information on Hertz Furniture and its extensive line of products, please visit HertzFurniture.com, speak to a furniture expert at 800-526-4677 or send an email to ahoffmann@HertzFurniture.com
Hertz Furniture
800-526-4677
###