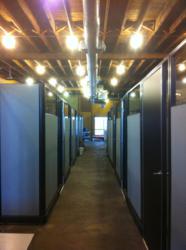 If you're looking for an SEO Company in Charlotte, NC, drop us a line!
(PRWEB) February 03, 2012
Maryland SEO firm, Blue Corona, opened a new office in Charlotte, North Carolina. The company, which has a three year growth rate exceeding 2,000 percent, is headquartered outside Washington, DC in Gaithersburg, Maryland. The move is part of a regional expansion program intended to further increase the brand's visibility and access to local small and medium sized home services businesses and contractors, the company's primary target.
Ben Landers, Blue Corona's president recently said, "I'm very proud of the team we've created in Maryland and we're very well known with local companies located in the Maryland, DC and Virginia area. But, we have happy clients across the entire country! By setting up regional offices, I'm certain that we dramatically increase our name recognition within our target audience and better service local businesses."
Blue Corona is one of the leading online marketing companies in the country. Since 2007, the company has been providing online marketing services such as SEO, PPC, reputation management, social media marketing, website optimization and development and more to home service contractors throughout North America and Canada. The company differentiates itself from other online marketing firms and SEO companies by taking an analytical, data-driven approach.
"We market our client's businesses as if we owned them ourselves and better data equals better results," declared Alex Perini, a senior account manager with the company. Landers went on to declare, "I've owned, operated and grown several service companies. Most "SEO experts" don't understand what it's like to sit in the owner's chair. They don't understand the economics of running a successful service business. We do and our recent growth spurt shows that we walk the walk."
To learn more about Blue Corona, please visit http://www.bluecorona.com.
###