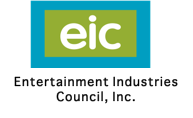 "...This grant from CyberAlert will deliver accurate, current, and wide reaching news we need to improve and increase our services that support and encourage realistic depictions of health and social issues in media productions."
-Brian Dyak
Los Angeles, CA (PRWEB) February 02, 2012
The Entertainment Industries Council, Inc. (EIC) has been selected to receive one year of online news monitoring services from CyberAlert, a worldwide media-monitoring firm, to better track the positive work being done within the entertainment industry and media. CyberAlert provides real-time information on the people, events, and trends in the health and social issues that EIC spotlights for the entertainment creative community and media.
Now, more than ever, EIC can "encourage the ART of making a difference" by increasing its communication of health and social issues. As communicators, through both traditional and social media, the organization can track the conversation around these topics and use the power and influence of the entertainment industry and media to bring the discussion of these topics to a new level.
Brian Dyak, President and CEO of EIC, said "Major initiatives will occur in 2012 regarding mental health, drug and alcohol use, diabetes, veterans affairs, sun safety, and stimulating youth interest in science, engineering, and technology. This grant from CyberAlert will deliver accurate, current, and wide reaching news we need to improve and increase our services that support and encourage realistic depictions of health and social issues in media productions."
The grant, valued at more than $6,000, offers one free year of CyberAlert 5.0 Online News Monitoring Service. More than 100 nonprofit organizations around the world competed for grants, with only 18 awards presented within the United States, Canada, and Germany, including EIC. President and CEO of CyberAlert William J. Comcowich, stated, "We're delighted that CyberAlert can provide free media monitoring services to the Entertainment Industries Council and other deserving not-for-profit organizations to enable them to monitor their public relations successes as they carry on their vital services."
About Entertainment Industries Council
EIC, a non-profit organization, was founded in 1983 by leaders of the entertainment industry to bring the power and influence of the industry to bear on communication about health and social issues. The organization is considered to be the chief pioneer of entertainment outreach and one of the premiere success stories in the field of entertainment education. EIC provides information resources for entertainment creators through innovative and time-proven services and methods of "encouraging the art of making a difference" from within the entertainment industry. EIC produces the simulcast national television special PRISM Awards Showcase which addresses accurate portrayals of prevention, treatment and recovery from drug, alcohol and tobacco use, and mental health concerns. The organization also produces the S.E.T Awards, honoring positive and non-stereotypical portrayals of science, engineering and technology.
EIC also addresses issues such as diabetes, ADHD, Post Traumatic Stress Disorder, foster care, women's health, firearm safety and injury prevention, sun safety and skin cancer prevention, human trafficking, terrorism and homeland security, eating disorders and obesity, seat belt use and traffic safety, and HIV/AIDS prevention. The organization has also launched an initiative to increase the public profile and interest in science, engineering and technology. EIC's web site is http://www.eiconline.org. The PRISM Awards web site is http://www.prismawards.com.
About CyberAlert
Founded in 1999, CyberAlert is a worldwide news monitoring, press clipping, broadcast monitoring, social media monitoring and media measurement service. CyberAlert 5.0 is worldwide news monitoring service monitors and delivers news clips from over 55,000 online news sources each day in 250+ languages in 191 countries. The company's TV broadcast news monitoring service monitors the closed caption text of over 2,100 news programs on over 600 TV stations in the Top 100 markets in the United States. The company's social media monitoring service, NetPinions, service monitors over 100,000 Web message boards and UseNet news groups for consumer insight about companies, products, key issues and trends and its BlogSquirrel blog monitoring service monitors over 7 million blog postings each day from a total of over 85million blogs worldwide. The CyberAlert VDO online video monitoring service monitors 200+ video sharing sites and the company also monitors Twitter. Additional information about CyberAlert services is available at http://www.cyberalert.com.
###