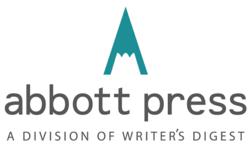 Bloomington, IN (PRWEB) February 06, 2012
Abbott Press, a division of Writer's Digest, today announced author Charles Ota Heller's captivating memoir, "Prague: My Long Journey Home," is the first book to receive its prestigious "Mark of Quality" distinction. The "Mark of Quality" is reserved for books published through Abbott Press that come highly recommended for style and literary merit by the Writer's Digest editorial staff.
The "Mark of Quality" is a celebrated achievement in the writing community and provides many benefits. First, the book will be recognized in "Writer's Digest" magazine, a respected publication since 1920, and will also be listed in Writer's Digest's F&W Media Catalog, which is distributed to over 200,000 subscribers. Additionally, authors receive a free pass to the annual Writer's Digest conference and reception, where they will have the opportunity to network with other authors, agents and industry professionals.
"As a long time subscriber to 'Writer's Digest,' I was blown away to learn my memoir will be the first ever to receive its "Mark of Quality distinction," said Heller. "My whole experience with Writer's Digest's Abbott Press division has been very rewarding. As someone who has published previously with a traditional publisher, I have been very pleased with the comparable level of service and professionalism they offer."
"Prague: My Long Journey Home" is a compelling memoir that chronicles the life and experiences of author Charles Ota Heller, beginning with his idyllic early childhood in Czechoslovakia that took a drastic turn when Germany invaded in the early stages of World War II. The war had torn his family apart, forcing him into a life on the run. Heller recounts the measures taken to survive, including the incredible story of how he shot a Nazi at only nine years of age. Ultimately, Heller fled post-war Eastern-Europe to escape the grasp of communism, choosing to immigrate to America, where he went on to experience success as a businessman and educator. His story culminates with an emotional journey home to embrace his heritage and face the demons of his former life, which he abandoned decades ago.
"The Mark of Quality is the highest literary achievement an Abbott Press author can receive," said Keith Ogorek, senior vice president of marketing at Author Solutions, Inc., the publishing partner of Abbott Press. "Charles Ota Heller's memoir is an incredibly powerful piece of literature and a very deserving recipient of the distinction."
To learn more about the Writer's Digest "Mark of Quality," please visit http://www.writersdigest.com. For more information about self-publishing with Abbott Press, visit http://www.abbottpress.com.
About Abbott Press
Abbott Press, a division of Writer's Digest—the oldest and most respected publisher devoted to the education and advancement of writers—is an indie-publishing imprint dedicated to helping writers bring their literary vision to digital and print. Author Solutions, Inc., a leader in indie book publishing, will fulfill publishing, sales, and marketing services for Abbott Press. For more information, or to begin publishing a book today, log on to http://www.abbottpress.com or call 866-697-5310. For the latest, follow @abbottpress on Twitter or "Like" Abbott Press on Facebook.
###