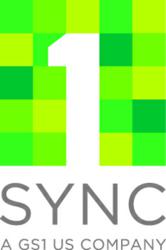 "With 1SYNC ... and SpecPage ... we continue to advance our mission of driving cost savings and supply chain excellence for our members and for their customers" -- Paul Roche, CIO, NETWORK
LAWRENCEVILLE, NJ (PRWEB) February 02, 2012
Network Services Company (NETWORK®), the leading global integrated distribution solution for janitorial and sanitation supplies, foodservice packaging and disposables, industrial packaging, and commercial printing papers, has awarded a contract to 1SYNC and SpecPage to ensure the accuracy of product data it shares with distributors. The companies announced the agreement today.
NETWORK serves the commercial real estate, healthcare, foodservice, industrial, printing, and public sector industries. 1SYNC operates the largest data pool in the global data synchronization network (GDSN), and SpecPage is the most comprehensive resource for product marketing information in the foodservice and janitorial/sanitation (jan/san) industries.
"With 1SYNC's top quality, complete and accurate product data, and SpecPage's streamlined, fully automated information delivery, we continue to advance our mission of driving cost savings and supply chain excellence for our members and for their customers," said Paul Roche, CIO of NETWORK.
NETWORK's suppliers publish data about their products to the GDSN and keep the uploaded data synchronized with their own databases to populate NETWORK's and its members' catalogs and back-office systems with current and accurate data. 1SYNC and SpecPage will ensure that the suppliers' critical data is automatically cleansed – and rejected, if erroneous – before reaching NETWORK and its members. This automation and synchronization drives in cost savings and improved transportation capacity utilization, and drives out errors and out-of-stocks from catalogs, purchase orders and invoices.
SpecPage, a certified 1SYNC Solution Provider, will retrieve 1SYNC data for NETWORK, and incorporate that product data into product catalogs and back office systems of both NETWORK and its members.
"Through SpecPage's front-end access to 1SYNC's world class data, NETWORK fully automates and upgrades the flow of product data into its e-commerce catalogs and systems, while also providing its nearly 80 members with superior product data for their own catalogs and back office systems," said Paul Meunier, CEO of SpecPage.
"NETWORK's selection of 1SYNC and SpecPage to drive information excellence on behalf of its members is truly groundbreaking for both NETWORK and foodservice in size and scope," said Dan Wilkinson, Senior Vice President, Marketing and Commercial Operations of 1SYNC. "Together, we look forward to an extraordinary partnership providing NETWORK and its 1.3 million customer locations with superior product information throughout their supply chains."
About Network Services Company
Headquartered in Schaumburg, IL, NETWORK exceeds $10 billion in total annual sales worldwide, and serves more than 1,300,000 customer locations and 77 distributors. NETWORK offers deep experience, vast infrastructure, customizable programs and best-in-class products - including environmentally preferred solutions designed to help customers meet their sustainability goals. NETWORK's system blends single-source convenience with true local market presence on an international scale. Centralized account management provides greater control, while their network of member-owned distributors delivers the flexibility, accountability and category expertise you need to stay ahead of the competition. We call it Distribution by Design™. You'll call it a better way to do business. For more information visit http://www.networkdistribution.com.
About SpecPage
SpecPage is a dynamic database of marketing-focused item information for the Foodservice, Jan/San, and Restaurant Supplies industries. The item information includes detailed specifications, video, MSDS, ingredients and health information, as well as a graphic of the item. SpecPage can also provide distributors and suppliers with a total internet solution that covers e-commerce and catalog information as well as full website design/redesign and Search Engine Marketing solutions. In addition, SpecPage is the owner of the fastest growing foodservice website http://www.Anything4Restaurants.com . For more information, visit http://www.Specpage.com.
About 1SYNC
1SYNC, the largest certified data pool in the Global Data Synchronization Network (GDSN), is dedicated to the implementation of standards-based, global supply chain solutions. 1SYNC offers a robust, easy-to-use solution that can reduce costly data errors and increase supply chain efficiencies for companies of all sizes. The growing 1SYNC community consists of 60 leading recipients and more than 6,000 suppliers worldwide. These customers are synchronizing product data on more than 5.5 million items in the GDSN. For more information, visit http://www.1SYNC.org.
###