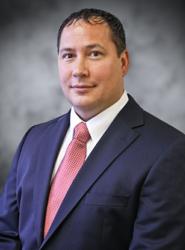 We've been looking for ways to give back to the community on a regular basis and the 'GLC Setting Standards' initiative is one way we are trying to do more during these tough economic times
Ft. Lauderdale, FL (PRWEB) February 04, 2012
GLC Group, a full-service recruitment and staffing company, announced today the launch of a new 12-month charitable initiative called "GLC Setting Standards". Starting in February, 2012, every month, GLC employees will have the option to support a local charity by taking part in events such as fundraising walks, food drives, and community cleanup day or they can make a donation to the charity of their choice in which GLC Group will match their contribution. "The idea was to choose a different organization every month, giving us the chance to support a variety of charities," said Lorin Cone, President and CEO of GLC Group. "We've been looking for ways to give back to the community on a regular basis and this initiative is one way GLC is trying to do more during these tough economic times," he said.
In addition to the yearlong "GLC Setting Standards" charitable initiative, the firm is also reaching out to local groups such as the Boys & Girls Clubs of Broward County to help mentor those young people who need us most reach their full potential as productive, caring, responsible members of the community.
As part of the program, GLC will showcase the particular organization on their website for the month. In addition, through GLC's social networking sites as well as their e-marketing efforts, will help promote these extremely worthwhile causes. "We are very proud and excited about this new charitable initiative," Cone said. "It gives us the opportunity to shine a light on participating non-profit organizations by boosting awareness of their missions and services while, at the same time, show our commitment to giving back to our community," he continued.
GLC Group is a full-service talent resource offering innovative, flexible and aggressive solutions for leading Fortune 100 and 500 corporation's recruitment needs. With locations in Atlanta, GA, Austin, TX Charleston, SC, Dallas/Fort Worth, TX, Fort Lauderdale, FL, Lincoln, NE, Los Angeles, CA, Norfolk, VA, Syracuse, NY, and St. Louis, MO, GLC has a nationwide presence. Unlike most other companies in the industry, GLC provides a "mix and match" flexibility approach – whether it's temporary, permanent, RPO or BPO – through a single point of contact, providing the resources of the entire team within the GLC Group. When it comes to finding and providing the right talent, GLC sets the standards and delivers the results. They don't just hire to fill a job description, they learn a company's corporate culture then seek talent that ultimately will grow with that company. For over a decade, they've earned the reputation as one of the nation's premier providers of recruitment services. They are a company of top performers offering unmatched expertise and a proven track record in providing both contingent workforce talent through their subsidiary GLC On-The-Go and Permanent Placement, Recruitment Process Outsourcing (RPO) and Business Process Outsourcing (BPO) services through GLC Associates. The team at GLC Group follows a simple approach to understanding their client's needs…they listen. They work hard as their partner, offering innovative recruiting techniques, providing updates on the latest employment trends and delivering the personal guidance needed to effectively manage all staffing needs while helping their clients achieve financial and operational goals.
GLC'S customized contingent and RPO solutions include:

Strategic Human Resource Planning
Enhanced Employee Branding
Increased Hire Quality
Innovative Screening Process
Unmatched Recruiting and Hiring Methods
Employee Onboarding
Multi-pronged Sourcing Strategies
GLC is revolutionizing the way companies view talent outsourcing. They pride themselves on the solid relationships they have built with both their clients and candidates, providing unmatched service to each. To learn more, please visit glcgroup.com.
###