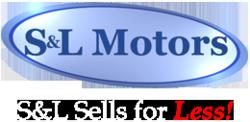 Pulaski, Wisconsin (PRWEB) February 15, 2012
S&L Motors, a Pulaski Chrysler dealer, is proud to announce that Chrysler Group's refinancing deal was named "America's Financing Package of the Year" by Thomson Reuters International Financing Review magazine. The people at Thomson Reuters international Financing Review praised Chrysler Group stating that they were, "defying all odds, repaying billions of dollars in debt and providing a fresh start." This of course is referencing Chrysler Group's ability to repay their loans and debts in a very short time period, 6 years early to be exact.
The magazine credited Sergio Marchionne by being able to dig Chrysler Group from the depths stating that his "deep involvement in Chrysler and the added certainty of a $1.27 billion equity investment from Fiat" for "defying all odds" and giving investors the boost of confidence needed to complete the deal." Chrysler Group has had twenty two consecutive months of growth with no signs of stopping.
The 'Financing Package' award is one of 11 that Thomson Reuters International Financing Review magazine gave out this year. The recipients of the awards were picked by IFR's teamof expert reporters and analysts throughout the world. Chrysler Group was presented the award on February 1st at a ceremony in New York City.
S&L Motors is located in Pulaski, Wisconsin and serves the communities of Green Bay, Appleton and the Fox Valley. They have a large selection of Chrysler cars in Pulaski and Dodge, Ram and Jeep in Pulaski. For more information please visit http://www.slmotors.com/.
###