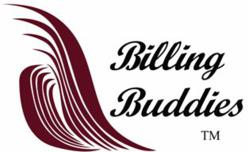 Live as if your were to die tomorrow. Learn as if you were to live forever. - Gandhi
Minneapolis, MN (PRWEB) February 02, 2012
Billing Buddies is at the annual event hosted by Northwestern Health Sciences University on February 2nd – 4th, 2012. Northwestern College of Chiropractic Homecoming and Winter Gathering unites graduates and students alike for a fun filled educational event.
Billing Buddies will be hosting a vendor booth to assist healthcare providers with their medical billing and electronic health record questions. Billing Buddies is a vendor for Medisoft, SpringCharts, GatewayEDI and Simple 837 and ERA products. Bonnie J. Flom, CMRS from Billing Buddies is known for her book, Mastering Medisoft, used in colleges across the country to train medical billing students.
Healthcare providers are in particular need of consulting with the changes on the 5010 format, EHR, and the upcoming changes with the ICD-10 codes. Doctors and managers are setting up a time for a free consultation by emailing solutions(at)billingbuddies(dot)com.
For 5010 assistance, the most likely culprits are reviewed first: the Billing Address/Pay-to-Address requirements, the Zip plus 4 needed for the Practice and Providers entities, and the proper billing of the group and individual NPI numbers.
For EHR, we the four most important items are reviewed; ARRA certification, templates, syncing with the practice management software and meaningful use. We also help each of our providers register and attest for meaningful use so they can receive the incentive checks.
For ICD-10 changes, the providers are informed of the changes and the due date.
Billing Buddies may be contacted at solutions(at)billingbuddies(dot)com.
###