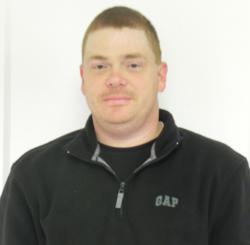 The Unsung Hero Award recognizes an individual's outstanding service to military families living in Army housing.
San Diego, CA (PRWEB) February 03, 2012
The U.S. Army has named two employees of The Michaels Organization as recipients of its "Unsung Hero" awards presented to military housing professionals whose work makes a difference in the lives of soldiers and families residing on Army bases across the country.
The prestigious Unsung Hero Award recognizes service by individuals to military families that goes "above and beyond" to provide excellent housing experiences for those living on Army posts that are managed by the Army's private-sector partners.
The Army recognized Heather Plummer, senior vice president of Michaels Management Services, the community management arm of Michaels Military Housing for her unyielding commitment to the servicemen and women and their families who reside at bases currently managed by Michaels, including Ft. Huachuca and the Yuma Proving Grounds in Arizona, Ft. Leavenworth in Kansas, and Ft. Benning in Georgia.
In recommending Ms. Plummer for the award, Michaels Military Housing President Ron Hansen noted that "No one in The Michaels Organization logs more miles; spends more time away from their family, or works harder to ensure that all of our military families have an extraordinary experience living in our communities than Heather Plummer." One of the programs that Heather has implemented for Michaels' military families is the "deployed spouses program," which ensures that any family experiencing a deployment gets extra attention from the community management staff for help with things like putting up Christmas lights, doing yard work—basically anything that will make life easier for families with a deployed love one.
The Army also recognized Terry Beets, a Facility Maintenance Service Technician at Ft. Leavenworth's Frontier Heritage Communities as an Army Unsung Hero.
According to Bryan Market, Ft. Leavenworth's Project Director, "Terry is a perfect example of what the military housing privatization program is all about," noting that "Terry's selflessness, professionalism, and teamwork driven personality for getting the job done is infectious among the other service technicians, all of which leads to better service for our military families."
This past winter during a blizzard, for example, Mr. Beets volunteered to stay the night at work in order to guarantee uninterrupted service to residents, should other technicians not be able to make it to work because of the severe weather. Service calls during the blizzard included a backed-up sewer, which Mr. Beets was able to address much to the surprise and delight of the resident.
The Army presented its Unsung Hero Awards in conjunction with the Professional Housing Management Association's annual conference and training event, which was held this year in San Diego.
About The Michaels Organization
Michaels Military Housing and Michaels Management Services are part of The Michaels Organization, a family of eight integrated but independent operating companies dedicated to excellence in affordable, mixed-income, military, and student housing based in Marlton, NJ. Michaels Military Housing is developing and renovating army housing at Ft. Huachuca, Ft. Leavenworth and the Yuma Proving Grounds. Michaels Management Services is managing housing at those army installations as well as Ft. Benning, and at MacDill and Andrews Air Force Bases. For more information, visit http://www.TheMichaelsOrg.com.
###