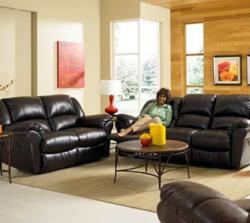 People probably were not guessing that we'd go as far as to offer free shipping. It's sure to be a real hit!
Golden, CO (PRWEB) February 03, 2012
Online furniture superstore Sofas and Sectionals announces free shipping on all of their products to customers in the continental United States. Customers can take advantage of this offer on all products offered on SofasAndSectionals.com. However, like all good deals – this promotion will not last forever. This deal will only last until February 15th, 2012, so customers are advised to act fast.
SofasAndSectionals.com has grown to become one the top e-commerce furniture stores in North America, and this deal is poised to be popular with those looking for furniture to get their 2012 renovations off to a great start. Kristen Linden, Web Store Manager for Sofas And Sectionals had this to say, "We are known across the country for our ability to hold amazing sales, and we always keep people guessing as to what may come next". Linden also had this to say, "People probably were not guessing that we'd go as far as to offer free shipping. It's sure to be a real hit!"
Visitors to SofasAndSectionals.com will find a huge range of furniture products including reclining leather sofas, leather furniture, leather sofas and recliner sofas. Free shipping is available to anyone living in the 48 contiguous United States, and White Glove Delivery is available at an additional charge. White Glove Delivery ensures that new furniture is delivered, brought in the customer's home, assembled and all packing material is removed. This allows the customer to enjoy their new purchase without lifting a finger. The Sofas And Sectionals website is open for business 24 hours a day, with prompt delivery available nation-wide.
Those looking to take advantage of this excellent deal are urged to act fast. Supplies of popular quick-ship items may be limited and shipping companies may encounter delayed with the high volume of demand. Shop online, before it's too late at: http://www.sofasandsectionals.com.
About Sofas and Sectionals - Sofas and Sectionals is highly regarded as one of the top online furniture retailers in the United States. With an intuitive website, and some of the best prices available on name brand furniture, Sofas And sectionals can supply everything needed for a well-equipped home. SofasandSectionals.com is a division of InteriorMark, LLC, the leading online retailer of home furnishings such as sofa and sectional collections, home theater seating and accessories, entertainment centers, bedroom furniture and home accessories. InteriorMark, LLC specializes in providing high quality furniture choices for home living spaces, bedrooms and dedicated home theater spaces. InteriorMark, LLC is a member of the National Home Furnishing Association and is proud to be a member of the Better Business Bureau.
###