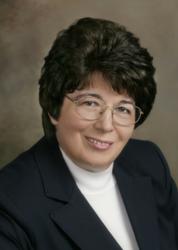 Financial services professionals need to be aware of how divorce directly affects their practices and the kind of professional help people need
Brentwood, TN (PRWEB) February 02, 2012
Rosemary Frank, MBA, CDFA, CFDP, CFDS, divorce financial expert, will address financial services professionals at the February 17 luncheon meeting of the National Association of Insurance and Financial Advisors (NAIFA).
Ms. Frank, a national leader among divorce financial practitioners, will present "Dollars of Divorce: A Financial Services Frontier" and comment on the exploding financial services specialty of divorce finance. She will include information on how financial services professionals can equip themselves to better serve the divorcing public.
"With the national divorce rate in excess of 50%, and Tennessee having the third highest rate of all 50 states, financial services professionals need to be aware of how divorce directly affects their practices and the kind of professional help people need," says Frank.
Divorce financial professionals require additional education and training beyond their basic financial credentials. This specialty has developed since the early nineties and grown to include more than 3,500 professionals in the U.S. and Canada. Divorce practitioners have a unique blend of financial planning expertise, divorce-specific tax code knowledge, and an understanding of family law principles.
Rosemary often compares the needs of a divorcing individual to the legs of a tree-legged stool, "Without one of them, you fall and get hurt," she says. "The three legs on the divorce stool are the needs for legal, financial and emotional support. A financial professional can help you feel more comfortable with the financial aspects of your settlement." In addition to serving clients, it is her intend to recruit more divorce financial professionals to serve the pressing needs of persons going through divorce.
"We are very excited to have Rosemary Frank presenting to our group," says John Richardson, Financial Advisor with AXA Advisors and President of NAIFA – Nashville. "She is an engaging speaker and has an important message for our members."
The NAIFA luncheon meeting will be held at Maggiano's Little Italy, 3106 West End Avenue, February 17, 11:30 to 1:00. To register, non-member financial professionals may contact Linda Pearson at 615-791-8011.
More about Rosemary Frank, MBA, CDFS, CFDP, CFDS
Rosemary Frank is a financial services professional with a specialty in the finances of divorce. As a leader in this specialty, she has earned the designations of Certified Divorce Financial Analyst (CDFA) as well as Certified Financial Divorce Practitioner (CFDP) and Certified Financial Divorce Specialist (CFDS). She has the distinction of having been the first divorce financial professional in the Nation to earn all three certifications in this specialty. Additionally, she is also qualified to provide services as a Collaborative Divorce Financial Neutral and is a Rule 31 Listed Family Mediator. Rosemary writes and speaks frequently on topics related to divorce finance and has authored and presents a Continuing Legal Education (CLE) course for attorneys on the topic. She is a member of numerous professional organizations and contributes regularly, on an international level, to the development of professional standards and practice protocols. She maintains her divorce financial practice in Brentwood, TN.
###