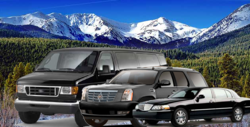 Free transfers from DIA will just enhance the guest experience, and we're dedicated to providing the industries best service.
Denver, CO (PRWEB) February 02, 2012
Gondola Resorts, the distinguished vacation rental company of choice for ski resort lodging in Colorado, is excited to announce a bold new offering for its resort customers. For all guests arriving at Denver's International airport (DIA), limousines will provide free one-way transfers directly to Breckenridge, Copper Mountain or Keystone Resort.
The offer is available exclusively to guests booking lodging at the Gondola Resorts website. The promotion is a direct result of increased demand for quick and easy Denver limo service and transportation alternatives from prior guests. Typical ski resort transfers from DIA range from $179 to $379 per person.
"The addition of free limousine service enhances an already incredible and unique experience guests receive from working with Gondola Resorts. Who you rent from can be just as important as what you rent. Free transfers from DIA will just enhance the guest experience, and we're dedicated to providing the industries best service," said Gino Malara, General Manager of Gondola Resorts.
Luxury transfers will be handled exclusively by chauffeured transportation experts, Limos.com. Customers will be able to request the exact limousine that fits their needs, but will be charged fees for upgraded service such as additional stops, added-mileage, return service and additional guests. Vehicle choices include stretch limousines, luxury vans, Cadillac Escalades, and Lincoln Town Cars.
"This is a perfect time to be visiting these three world-class ski resorts," says Malara. Breckenridge celebrates their 50th anniversary season this year, with celebrations and special events planned over the course of the ski season, in addition to signature annual events like the Winter Dew Tour and the month-long Spring Fever festival.
"Additionally, Keystone resort has the finest night skiing in Colorado and Copper Mountain spoils you for everything else," according to Malara.
About Gondola Resorts, Inc.
Gondola Resorts, Inc. provides vacation rental homes, condos and villas delivering on the promise of helping vacation travelers discover the alternative to small and confined hotel rooms. Gondola Resorts is one of the leading regional lodging providers, offering rentals in some of the most spectacular resort locations in Colorado, Utah and Florida. Gondola Resorts is based in Denver, Colorado with partnership operations in Aspen, Breckenridge, Copper Mountain, Deer Valley, Keystone, Park City, Orlando, Steamboat Springs, Summit County, The Canyons and Telluride.
About Limos.com
Limos.com is the largest online marketplace for chauffeured transportation worldwide, enabling leisure and business travelers to compare and book pre-screened car services at specially-negotiated discounts of up to 40 percent off standard rates. With exclusive search technology, thousands of quality local vendors and helpful customer reviews, Limos.com consistently delivers more ways to find the perfect car or limousine service for any occasion. Learn more at the limos.com website.
# # #