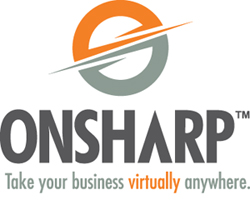 Fargo, ND (PRWEB) February 05, 2012
With simplicity and education in mind, Onsharp is proud to announce the launch of its new website, Onsharp.com. The redesigned site highlights the services and tools that Onsharp can bring to businesses.
Online strategy is critical for most businesses and having experts create a plan will ensure the user's perspective is taken into consideration. Building a new website or application using the technology that best suits a business's needs is more important than using the latest tech trends or having excess bells and whistles.
With the new website, Onsharp.com provides online strategy solutions as well as offers educational tools to explain how different online marketing plans and tactics can benefit specific needs. With the new site visitors will be able to learn the difference between SEO, SEM, Social Media and much more.
Onsharp is an interactive agency that architects, builds, and supports web-based solutions. They are passionate about technology, but not just because they think it's cool. They are experts at helping businesses understand how new technologies and trends can help them meet customer demand while improving productivity. Onsharp strives to create success in the lives of all people, businesses, and communities they serve.
For more information about Onsharp, please visit http://www.onsharp.com or call toll-free at 1.866.ONSHARP.
###