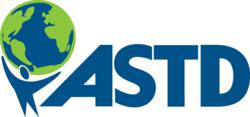 Alexandria, VA (PRWEB) February 03, 2012
Learning executives' optimism and confidence about the outlook and expectations for the learning function rebounded at the end of 2011 after declining in the second and third quarters of the year, according to the latest measurement by the American Society for Training & Development (ASTD). The current Learning Executives Confidence Index (LXCI) surveyed 408 learning executives about their expectations in four areas: impact on corporate performance; ability to meet learning needs; status as a key strategic component; and availability of resources. It is modeled on the CEO Confidence Indices reported by "Chief Executive Magazine" and The Conference Board.
The ASTD LXCI for the fourth quarter of 2011 was 66.6, up from 65.9 in the third quarter, but still below the record high of 67.3 achieved in the first quarter of 2011. The index fluctuated only 1.4 points throughout all of 2011 indicating that learning executives (LXs) remained cautiously optimistic but could be potentially influenced by economic and job market instability. The fourth quarter did see an increase in respondents who predicted that the learning function would have a better impact on corporate performance in the next six months. The LXCI is measured by a 100-point scale.
Highlights from the LXCI for the fourth quarter of 2011 include:
•65 percent of LXs see their organization's profit/performance expectations getting moderately or substantially better over the next 12 months.
•66 percent of LXs believe the current economy will increase the use of e-learning.
•85 percent of LXs believe that travel for training will stay the same or decrease over the next six months.
•Almost 45 percent of LXs anticipate increased spending on outsourced or external services to aid the learning function.
•Almost 16 percent of LXs reported a substantial increase in their ability to meet learning needs in 2011 – nearly double the number of 2010 (8.6 percent).
ASTD's Learning Executives Confidence Index was launched in August 2008 and is designed to assess the outlooks and expectations of learning executives for the next six months.
Visit http://www.astd.org/content/research/LXCI.htm to read the full report.
About ASTD
ASTD (American Society for Training & Development) is the world's largest professional association dedicated to the training and development field. In more than 100 countries, ASTD's members work in organizations of all sizes, in the private and public sectors, as independent consultants, and as suppliers. Members connect locally in 125 U.S. chapters and with 20 international partners. ASTD started in 1943 and in recent years has widened the profession's focus to align learning and performance to organizational results, and is a sought-after voice on critical public policy issues. For more information, visit http://www.astd.org.
###