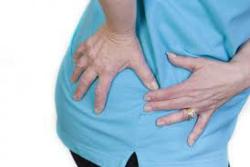 a possible increase in risk of fractures
San Diego, CA (PRWEB) February 02, 2012
The media spotlight is often a double-edged sword. No one knows this better than Mary Mai Nguyen and Tuoc Duong. And yet, gossip and rumor-mongering aside, the real story here is being overlooked according to Sean Burke of AttorneyOne.
The lawsuit filed on September 15, 2011 (case no. 2011-55281), claims that studies since 2006 revealed that PPIs interfere with the body's ability to absorb calcium, which increases bone loss and bone fractures, and that AstraZeneca – the company manufacturing Nexium - 'obscured, misrepresented and obfuscated" the information.
The lawsuit also says that AstraZeneca failed to adequately research the drug or warn consumers and physicians about the increased risks of bone deterioration and fracture.
On January 31st, 2012 the British Medical Journal published a study revealing that proton pump inhibitors (PPI), including Nexium, inhibits the absorption of calcium leading to the increased risk of fractures. For the study, the team collected data on approximately 80,000 postmenopausal women. In eight years, almost 900 hip fractures occurred – revealing a 35 percent increased risk for women using PPIs compared to women who didn't take the drugs.
"Our data supports the recent decision by the U.S. Food and Drug Administration to revise labeling of PPIs to incorporate concerns about a possible increase in risk of fractures with these drugs," said lead researcher Dr. Hamed Khalili, MD, from the Massachusetts General Hospital in Boston. The increased risk of fractures among women who smoked was even higher, reaching 50 percent, the team added.
AttorneyOne.com, a recognized authority on law, can provide helpful advice and simple solutions including how to get in contact with legal council so that, in case of Nexium adverse effects, someone can easily and inexpensively deal with it. As Mr. Burke, director of Media Relations for AttorneyOne.com, added, "What all this information really illustrates is that threat of severe adverse effects from Nexium remains. For that reason, our focus should squarely fall on getting the word out and assisting people in finding the right legal assistance."
In May 2010, the FDA issued a warning regarding the increased risk of bone fracture from Nexium and other PPIs. In March 2011, the FDA stated that the risk of fracture was linked to high doses of Nexium used for a long period of time.
AttorneyOne.com has further information on Nexium lawsuits including how to get in contact with legal council.
Headquartered in San Diego, CA Attorney One was founded in 2004 and is not a law firm. They offer a nationwide legal service which helps consumers find the best representation for their legal needs. Checkout earlier legal news from us at http://www.prweb.com/releases/2012/2/prweb9156671.htm.
###