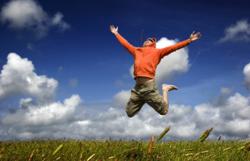 Say Bye Bye™ to your health worries.
Toronto, Canada (PRWEB) February 02, 2012
Following the great success of My Pain Bye Bye™ body pain solution, here's introducing four new great products - Nuderm, Glowfit, Reduslim and Sukesha.
After helping a number of people with their body pain problems, My Pain Bye Bye™ is now extending solutions to other health issues like skin disorders, aging, obesity and hair loss. There are many causes for skin disorders/diseases and My Pain Bye Bye™ has the best natural solution – Nuderm. Although the wisdom that comes with aging is appreciated, who would appreciate the affects of aging on the body? My Pain Bye Bye™ presents Glowfit, the prefect natural solution to treat skin wrinkles. In this age of fitness madness, everyone wants to look great and feel healthy. Here's a great natural solution to keep off those extra pounds – Reduslim. With the busy life and the amount of pollution, it's hard to maintain healthy hair. With so many solutions out there in hiding the problem – wigs etc., there's no real natural solution that can boost hair growth, glow and revitalize the hair. My Pain Bye Bye™ presents – Sukesha, a natural solution for hair health.
Nuderm: Relieves Itching and Burning of inflamed skin. Inhibits Bacterial and Fungal Infections. Reduces Leucodermal Patches. Treats Toxic conditions of the skin. Checks all Infective skin conditions. Improves the Liver function. Nuderm Promotes Epithelialization and Repigmentation. Restores Normal Glow of the skin.
Glowfit: Treats Skin Wrinkles due to old age or disease. Eliminates external bacterial Skin Infections. Provides natural requirements to Skin to keep it Glowing & Shiny. Keeps Skin Fresh and Healthy.
Reduslim: Assures weight and fat reduction by well balanced herbs. Lowers serum cholesterol. Safe and effective non hormonal formula. Free from side effects.
Sukesha: Improves hair growth, glow, hair follicle strength and revitalization. Rapidly eradicates fungal and bacterial infections. Controls hair fall and premature graying. Increases hair melanin thus protects the color and glow. Relieves headaches, tension and stress. Relieves scratching and dandruff. A powerful Hair Nutrient - Hair Oil that gives you Strong, Shiny Long hair.
###