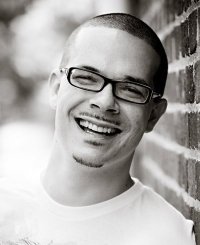 People are so doggone tired of political squabbles and attack ads. HopeMob asks everyone to put aside politics to simply come together and bring hope to those in need!
Los Angeles, CA (PRWEB) February 02, 2012
At a time when substantive cooperation between Democrats & Republicans is at an all-time low, a radical social media experiment called HopeMob is asking people to put aside their political and ideological differences to find those in need, tell their story, and then mob them with goodness, one cause a time. Brought together on Twitter by Shaun King, HopeMob.org already has well over 1,000 volunteers from 40 states and 20 countries on 6 continents preparing to launch goodness upon the world.
"If Mother Teresa built a platform with the tech base of Groupon, Foursquare, and Netflix and the heart of CNN Heroes, it would look like what we're building now," said Shaun King, the founder of HopeMob.org and a former Oprah Winfrey Scholar at Morehouse College in Atlanta. "I've found that with the right cause, people from all walks of life are willing to forgo their differences and put the things that divide aside. Millions of people in desperate need in the United States are not having their stories told online in spite of a global social media revolution. HopeMob is going to aggressively pursue these people and tell their stories online for the world to see. Instead of featuring hundreds of causes like other platforms, we will feature just one compelling human story at a time and our entire HopeMob will swarm their story and provide them with the hope they need to keep on pushing through life!"
HopeMob.org is currently being featured as one of the most popular startup projects on the crowdfunding website KickStarter. Nearly 600 people have pledged over $85,000 to subsidize the cost of building the HopeMob.org website and mobile apps which will launch in late March. Current prizes for KickStarter backers range from stickers and t-shirts to photoshoots and featured stories on the new HopeMob platform.
Shaun King, the founder & CEO of HopeMob, is one of the most respected social media humanitarians in the world today. His online social good projects have received over 100 million visits, raised over $5 million for causes, and have been featured in O Magazine, the front page of the Wall Street Journal, CNN, Fox News, and more. He was recently awarded the coveted Mashable Award for the Most Creative Social Good Campaign for TwitChange – a celebrity Twitter charity auction featuring over 300 celebrities including Justin Bieber, Kim Kardashian, and more.
HopeMob is non profit social media start-up designed to bring millions of people together to focus on helping out the needy one story at a time. Hopemob founding partners also include Xealot, Cause Media Group, Church Solutions Group, and Grizzard Communications Group.
###