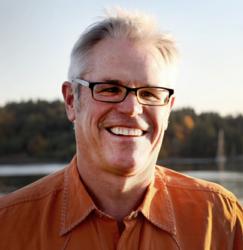 The rapid growth of our OEM partnerships represents a milestone on our quest to become the de facto transactional tax service provider across all applications and channels
- Scott McFarlane, Founder & CEO
Bainbridge Island, WA (PRWEB) February 03, 2012
Avalara, the leader and visionary in sales tax automation for businesses of all sizes, today announced its original equipment manufacturer (OEM) partnerships increased a record 41% in 2011, bringing its total OEM partners to nearly 150 at the start of 2012.
Avalara's OEM partners are software publishers that integrate Avalara's efficiency-enhancing service for transactional tax management directly into their own applications, typically under their own brand name. Avalara's partner applications span all platforms, including enterprise resource planning (ERP), point of sale (POS), ecommerce, mcommerce, compliance, and customer relationship management (CRM) systems.
"The rapid growth of our OEM partnerships represents a milestone on our quest to become the de facto transactional tax service provider across all applications and channels," said Scott McFarlane, CEO and co-founder at Avalara. "We expect this growth to increase well into 2012 as new partners embed our cutting-edge technology into their industry-leading applications."
Avalara augments its partnerships with one of the strongest value added reseller (VAR) channels in the small to midsized business (SMB) marketplace; its Channel Partner Program includes thousands of VARs and consultants who resell Avalara's products and services as integrations into their primary offerings. Each year Avalara delivers millions of dollars in revenue share to its OEM partners, an amount that will continually increase as new software publishers come on board.
"Avalara got an early start and took a leadership role in showing SMB companies how to effectively manage indirect taxes through software automation," said Randy Johnston, executive vice president at K2 Enterprises, a preeminent provider of technology-focused continuing professional education to accountants and other professionals. "Big name players all hope to do what Avalara has accomplished: 100% channel strategy across all types of applications. Avalara now appears to be in all the key places where transactional tax is being calculated."
More details and highlights on Avalara's 2011 OEM Partner Program can be found here.
About Avalara
Avalara is the leader and visionary in sales tax automation for businesses of all sizes. It simplifies the complexity associated with sales and use tax and – in the process – makes compliance achievable by all.
Avalara partners with more than 145 of the world's leading accounting and commercial software publishers to accomplish this. Its web-based offering provides the most complete set of transactional tax compliance services available, including tax calculation, exemption certificate management and returns processing. It also offers 1099 filing and reporting.
Avalara serves thousands of customers worldwide, files and remits more than $10 billion in sales and use tax collections per year, and delivers more than 750 million transactions annually.
Established in 2004, Avalara is a founding member and Certified Service Provider of the Streamlined Sales Tax initiative and one of the fastest-growing companies in America. It employs more than 250 professionals at its headquarters on Bainbridge Island, WA and offices in Seattle; Irvine, San Diego and Rocklin, CA; Falls Church, VA and Pune, India.
###