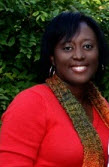 Kindness Recycled (KR) cards give customers a new way to to share a card - and their feelings.
TOLEDO, Ohio (PRWEB) February 03, 2012
Valentine's Day is just around the corner and like they do every year, men and women will spend countless hours scouring card aisles to find the perfect way to say they care. This year the Humility Project wants people to take a new approach to sharing their feelings.
Kindness Recycled (KR) cards give customers a new way to to share a card - and their feelings. The cards, which were launched nationally in 2011, are roughly the size of a playing card; they contain a message on one side and simple instructions on the back. Recipients are encouraged to register the cards online (at http://www.kindnessrecycled.com) and share the story of how or why they received the card. They are encouraged to then pass it along and in doing so recycle and repurpose the kindness they received. The cards are not just for loved ones or special holidays, they can be given to anyone that you encounter.
"These cards were created so you can carry them with you at all times and respond immediately when you witness or receive a kindness," explains creator Yiesha Beamon. Whether it is a waitress who went above and beyond or a stranger who helped carry your bags, giving a KR card is a simple gesture that can go a long way. "Registering the card online and sharing your story takes it a step further by building relationships among strangers who may have nothing but this simple act of kindness in common."
Beamon created Kindness Recycled in response to a tragic incident that occurred at her place of employment several years ago. "I received such an outpouring of love through cards and letters from people all over the world, people I didn't even know," Beamon says. "I see the KR cards as a way to return the kindnesses these people showed me. They are also a way to keep the movement going."
The first line of cards includes 'compliment,' 'service' and 'just because' cards, and can be purchased individually, in packs of three or nine or in bulk orders. Customized orders for special events and nonprofit use are also available. Also in the works is a smart phone app that will notify you when updates are made to your card's status.
So when looking for that perfect gift this Valentine's Day take a second to really think outside the envelope. For more information about the Humility Project, or to order cards and start passing the kindness along, visit http://humilityproject.com/blog/products-page.
###