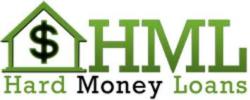 Direct Hard money source for commercial Real Estate in CA.
Los Angeles CA (PRWEB) February 04, 2012
One of Beverly Hills' most ambitious hard money loans teams is lucky to have just received an influx of money. HardMoneyLoans.org has just announced that the company has received a new lending source to add to their already extensive portfolio of hard money lenders.
This new source is focused solely on the commercial real estate market. The source is waiting for the right opportunity to loan money and is willing to loan up to $10 million. This influx of capital comes at a good time, as real estate agents in the commercial sector have seen a huge increase in the demand for real estate in recent months.
HardMoneyLoans.org has also just started working with commercial real estate agents in both southern and northern California. The company is focusing on top producing real estate agents who have a reputation for excellence in the industry. They are currently recruiting commercial real estate agents to work with, to assist the agents in getting funding for their clients. HardMoneyLoans.org offers loans for real estate investors and homeowners who may not know about lending opportunities outside of conventional options.
About HardMoneyLoans.org:
HardMoneyLoans.org is a group of private Beverly Hills, California investors who serve as an online source of hard money lending information to thousands of real estate investors and homeowners across the nation.
To learn more about HardMoneyLoans.org, become a hard money lender, or apply online for a loan, please visit them on the internet at http://www.hardmoneyloans.org.
###