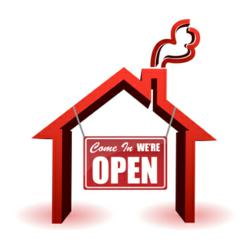 Marketing tips for Real estate agents
Beverly Hills, CA (PRWEB) February 04, 2012
There's a new website in town that promises helps to thousands of real estate agents. Weblinks.net has just been launched as a resource to agents across the nation. The site offers free marketing tips to real estate professionals. It also offers free e-books from some of the industry's top authors. Agents can read Donald Trump's How to Get Rich, Napoleon Hill's Law of Success, and Robert Kiyosaki's Rich Dad, Poor Dad, along with many other titles.
Weblinks.net also provides real estate agents with information on how to drive online traffic to their websites. With these tips, agents will be able to solicit more visitors from such sources as social networks, search engines, trulia.com, zillow.com, craigslist.com and other important real estate sites. This increase in visitors will help agents grow their business and help them win new clients.
Weblinks.net also has a fan page on Facebook at http://www.facebook.com/our.open.house. Fans of the page have access to all of the free e-books and tons of free information and tips that can help make real estate professionals even more successful.
About Weblinks.net:
Weblinks.net is a website designed to aid real estate professionals in their field. The site offers free marketing tools, as well as tips real estate professionals can use to drive online traffic to their websites.
To learn more about Weblinks.net, please visit them on the internet at http://www.weblinks.net.
###