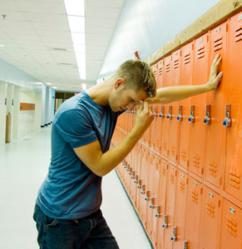 Students at Eagle Ranch change forever, and remember their learned life-saving lessons for the rest of their lives
(PRWEB) February 04, 2012
Many Troubled Teen Programs operate solely on transforming a child through whatever process it takes, whether harmful or useful to the child. Eagle Ranch Academy announces that they use 8 Core Values and methods to guide their students to make good choices without being manipulated into changing.
8 Core Values from The Best Troubled Teen Program
Accountability... for the things that happen in my life
Honesty... in all my relationships
Forgiveness... I will forgive everyone, including those who have hurt me
Acceptance... for who I am, not seeking it from others
Integrity... I will always be the same person, whether in front of people or behind closed doors.
Respect... for others and myself
Trust... I will take the risk of trusting others and earn the trust back that I have lost
Service... I will give back to others because I have been blessed with much
Why have 8 Core Values?
Eagle Ranch Academy uses these 8 Core Values to guide a Choice Based Program that helps students internalize those 8 important lifelong lessons. These Core Values equip students with useful and effective tools to solve conflict issues that might arise.
Troubled Teen Program's Natural and Logical Approach
Eagle Ranch Academy believes in using natural and logical consequences. Other Troubled Teen Programs use "Instant Rewards" such as physical rewards, point systems, and levels of achievement to influence positive behavior. This does not pertain to real life, and these processes usually lead to temporary results. Eagle Ranch Academy realizes this, and works to teach student's lessons that can be carried on in life. They use teaching methods like problem solving, where students learn to solve common issues they may face and make good choices when faced with these problems. This method of teaching will help the student's at Eagle Ranch change forever, and remember their learned life-saving lessons for the rest of their lives.
Eagle Ranch Academy is a co-ed residential education program for struggling teens, ages 12 through 17. Licensed and monitored by the State of Utah as a Residential Treatment Program, with an extensive accredited academic and life skills program for its students.
###