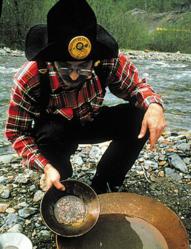 The broad index S&P 500 has risen 18%, making stock selection more challenging.
Austin, TX. (PRWEB) February 03, 2012
The current Absolute Wealth newsletter published research titled "Selective Stock Search" by Guy Cohen, which reveals how the winds of change have swept across the stock market in both directions and, almost as importantly, with a major shift in psychology. The Absolute Wealth newsletter adds, that the broad index S&P 500 has risen 18%, making stock selection more challenging. While the fundamentals continue to improve, explains the newsletter, it is difficult mentally to get long after the so-called easy money has been made.
Global nervousness can always reignite to cause profit unwinding, reveals the Absolute Wealth newsletter, if not emotional outright sales. The Euro Zone issue still triggers fears of the unknown and possible contagion fallout around the world, explains Guy in the newsletter column. The challenge now is to find out how to pick day trading value stocks that have not yet participated in the run up to the same extent as others, Guy writes, and for those stocks still closer to their one year lows, the potential rewards are high if/when they start to track the overall market gains. Then Guy adds in the Absolute Wealth newsletter column, more importantly, the downside risk is less if a sell off sends prices crashing back to the October base, from a leverage standpoint, pick plays that have more upside to reach new peaks than point potential down to the lows.
The Absolute Wealth newsletter explains about a little-known indicator called the OVI indicator that measures options transaction data and plots it as a simple line that bobs up and down between 1 and -1, and is used as an indicator on [how to pick stocks that pay dividends. When the line is positive, Guy Cohen advises in the newsletter, people should be more inclined to focus on bullish chart patterns; and when it's negative individuals should focus on the more bearish chart patterns. Guy Cohen also warns, to only use the OVI indicator in combination with a chart pattern such as a consolidation or flag, not in isolation tool.
The Absolute Wealth newsletter explains that the OVI indicator is an oscillator derived from options volume, open interest and implied volatility, and that it has nothing to do with the stock price, and yet the correlation is often astounding. In many cases, Guy adds, the OVI indicator will actually precede a breakout, and this is the key to the strategy, so when it is used correctly together with specific chart patterns, the OVI indicator demonstrates that the options markets can often be ahead of the stock market.
The Absolute Wealth newsletter says to remember, Plan the Trade and Trade the Plan! Subscribe to the Absolute Wealth newsletter for more strategies to help secure financial futures.
###