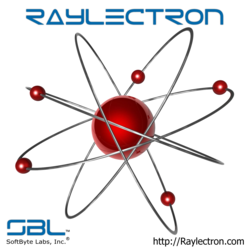 Raylectron does not need any editing by other graphic software (such as Photoshop) to produce photorealistic renders.
Vita, MB (PRWEB) February 06, 2012
Google Sketchup 3D design software is one of the fastest growing 3D graphic software in the industry. However, the output is very plain and lack realism such as reflection, lights and real shadows to name a few. Professional artists, hobbyist or anyone who creates 3D designs and wishes to turn their models into photorealism presentations, and/or to view their models in 3D stereo as if they were real, now have the opportunity to use Raylectron. Raylectron has the ability to easily render 3D models made in Google Sketchup into a photo-realistic image.
Raylectron provide the user with four different rendering modes. Depending on the scene being rendered, one can use ray-tracing with true shadows, path-tracing with or without direct illumination and photon-mapping, each creating a unique effect. Raylectron already contain just about all the settings to fine tune the output, therefore, no further processing by other software is required.
There are also four types of light source. The sun, the sky, environment maps and any materials set as a light source (emitter) with settings for the power and coverage angle. It is very easy to use. Any materials can produce different effects, such as reflection (like mirror), refraction (like glass), transparency, glossiness, shininess, bump maps, normal maps and background images. Shadows are not fake or simulated like "Soft shadows". Caustics are also real, not fake or simulated. Raylectron utilize all the CPU cores and threads (user selectable) to render as fast as possible. It can also use slaves by installing Raylectron on remote computers further increasing the rendering speed.
Some of the unique features:
● Ability to stop the render, save it, reopen it later and resume the render.
● Rotate, pan, zoom, modify the materials and lights right from the Raylectron viewer.
● Support HDR maps and can save the rendered image as an HDR, it can also save in jpg, png and many other formats.
● All rendering processes happen outside of Sketchup in order to allow continuous work on the model being rendered
● No need to remove walls to see the interior render, simply use the X-Ray vision.
● Render Stereo Vision (also called stereopsis or 3-D imaging) and Render OBJ files.
Raylectron v2.00 is available for free evaluation.
For additional information about Raylectron:
Site URL: http://raylectron.com/
Screenshot: Living Room
Gallery: Gallery
About the company:
SoftByte Laboratory, Inc. was established in 1996 to develop customized software for the medical community and real estate. We turned our experience and expertise to the fields of developing quality shareware for Microsoft Windows and won many worldwide Awards.
# # #