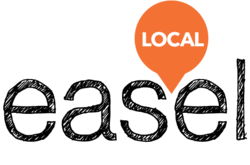 This is an amazing resource and such a great way to find information on our art scene.
Fort Collins, CO (PRWEB) February 06, 2012
Local Easel, LLC announced the launch of LocalEasel.com, a site to find, learn about, and interact with local visual art. This search site links the Fort Collins' community and tourists to nearly 500 artists, over 100 local art spaces, and many local artworks and events/exhibitions. For artists and art space owners, Local Easel offers a free platform to reach the Fort Collins community with art and events.
"This is an amazing resource and such a great way to find information on our art scene," said Darren Mahuron, owner of Opiate Gallery. "If you are a local artist and are not listed, you can join for free."
Local Easel leverages a combination of technology and the local community to find and aggregate information. The LocalEasel.com propriety search engine and algorithms crawls, analyzes and indexes web-based information on local artists and art spaces. The people at Local Easel are also forming relationships with local influencers in the Fort Collins art community to help bring the site to life and keep information relevant and fresh.
Local Easel is partnering with Opiate Gallery in Fort Collins, CO to publicly launch its website on Feb. 3, 2012. Art lovers, artists and others interested in this site can meet the Local Easel team at Opiate Gallery on 237 Linden St. during February's First Friday Walk from 6 to 9 p.m.
Local Easel will soon be available in other art communities and with capabilities that will make it easier for patrons to discover new art and artists.
Local Easel was founded by Aspenware Internet Solutions, Inc., a Greenwood Village-based company through its Aspenware Ventures program. Local Easel is led by Rich and Jenni Pedersen. "Rich and Jenni have an extremely interesting vision for how people within local communities will find and engage with one another," said Josh Swihart, Aspenware president and CEO. "Their passion for bringing this to life through the local arts community is compelling. We at Aspenware are proud to stand behind them."
About Local Easel, LLC
Local Easel makes local visual art, artists, art spaces and events findable online and allows local art communities to freely display their art and tell their stories at http://www.localeasel.com. Local Easel LLC is a subsidiary of Aspenware Internet Solutions, Inc. Connect with Local Easel on Facebook at http://www.facebook.com/localeaselfoco and on Twitter (@localeasel).
About Aspenware Internet Solutions, Inc.
We at Aspenware create software that people want to use. We specialize in solving difficult problems using current and emergent technologies and methods. Our software is well conceived, designed and implemented. Aspenware's business incubation program creates and seed new businesses by providing financial, business and technical resources. Visit us at http://www.aspenware.com.
About Opiate Gallery
Opiate Gallery is a top notch gallery in Old Town Fort Collins featuring art from artists on the creative edge of the art movement. The Opiate Gallery desires to be a getaway for the public to get lost in imagination and be inspired. The gallery opened on Dec. 2, 2011 and is owned by Darren Mahuron.
###