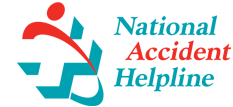 just like car drivers, cyclists are entitled to fair access to our roads
(PRWEB UK) 3 February 2012
National Accident Helpline is hoping to improve the safety of cyclists by backing The Times newspaper in their 'Cycle Safety Campaign'.
The front page of Thursday's issue of The Times highlighted the story with the headline 'Save our Cyclists,' a campaign aimed at improving the safety of cyclists and to prevent cycle accidents in Britain, after the Department of Transport published their latest figures.
According to the Department of Transport, the total number of cyclist casualties rose by 4 per cent, and the number killed or seriously injured rose by 8 per cent compared to the 12 month period ending September 2010.
Beth Powell, Consumer Director at National Accident Helpline, said: "We fully support the 'Cycle Safety Campaign' and these figures not only highlight the importance of road safety for cyclists up and down the country but prove that more needs to be done.
"We do everything we can to help cyclists that call us for advice after an accident, but many of those accidents might have been avoided if drivers took more care and cyclists followed recommended safety procedures.
"The fact is not all accidents can be avoided, but just like car drivers, cyclists are entitled to fair access to our roads, and are also entitled to make a compensation claim if they have been hurt in a cycle accident that was someone else's fault."
The campaign urges readers to get involved by signing up to the campaign, spreading the word by social media and by writing to their MP. Click here to pledge your support.
Notes to Editors
About National Accident Helpline:
National Accident Helpline is the biggest and most experienced personal injury claims company in the UK and has been championing consumers' rights and providing access to justice since 1993.
###