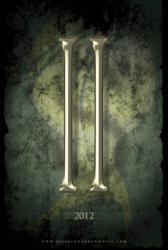 "We have high aspirations for Part 2. We've looked carefully at Part 1 and taken time to analyze and reexamine everything from the script to the casting. John and I are committed to making a great Part 2 and excited about what lies ahead."
Washington, DC (PRWEB) February 03, 2012
On February 2—Ayn Rand's birthday—John Aglialoro, the producer of Atlas Shrugged Part 1, announced cameras will soon roll on Part 2 of the planned movie trilogy of Rand's novel. The film will be in theaters this fall!
And, as with the first movie, The Atlas Society (TAS) will be heavily involved both in promoting the movie and spreading Rand's Objectivist philosophy.
Harmon Kaslow, who produced Part 1 with Aglialoro, tells us: "We have high aspirations for Part 2. We've looked carefully at Part 1 and taken time to analyze and reexamine everything from the script to the casting. John and I are committed to making a great Part 2 and excited about what lies ahead."
Aglialoro's news:

The film is now fully financed;
Principal photography will begin April 2012 in LA, Colorado, and NYC;
Emmy Award winner Duncan Scott, who worked with Rand on the We the Living film, will act as a screenplay consultant, joining TAS's David Kelley in that task;
Veteran TV producer Jeff Freilich will be coming on with Aglialoro and Kaslow to produce the picture;
The theatrical release of the film will be October 2012;
AtlasShruggedMovie.com website has been launched with "portals" to the Part 1 and Part 2 websites.
Part 2 will cover the second section of Rand's 1957 novel, entitled "Either-Or," Part 2 dramatizes the collapse of industrial America, offering chilling parallels with America's state today.
Atlas Society Capital Movie Campaign
TAS promoted Part 1 with preview screenings and premieres, a special Web site section, video and text commentaries, webinars, a "Myths About Rand" series, educational materials, and special edition DVD with Atlas Society materials.
For Part 2 TAS will take promotion to a new level by raising $1 million to make certain that the impact of Atlas Shrugged cannot be missed in our culture and politics today.
Atlas Shrugged Themed Summer Seminar
As part of TAS's promotion efforts, its June 29-July 1 Summer Seminar theme will be "Either-Or: Atlas Shrugged and the Future of Individualism." The event, held in Washington, D.C., will focus on the philosophy and insights of the novel.
This year producers Aglialoro and Kaslow will offer a special update on Part 2. "We are eager to provide Seminar participants a battlefield report on the film," says Aglialoro, a trustee of the Society.
According to Will Thomas, The Atlas Society's Director of Programs, "The Summer Seminar brings together the community of scholars, students, professionals,
entrepreneurs, and artists who have made open Objectivism a central part of their life and
thought. Together, we explore the vision of a society committed to reason, independence,
and productive achievement. We surveyed our membership and are offering a 2012
Seminar that fits what the majority of our respondents asked for. It will have a classy
setting and a tight, three day program full of heavy-hitting speakers."
About The Atlas Society:
Founded in 1991, The Atlas Society (TAS), a 501(c)(3) nonprofit organization headquartered in Washington DC, develops and promotes open Objectivism: the philosophy of reason, individualism, achievement and freedom. Objectivism was founded by Ayn Rand (1905-1982), the author of Atlas Shrugged, The Fountainhead, The Virtue of Selfishness, and other works. As the founders of open Objectivism, TAS believes that the philosophy is a body of knowledge open to expansion and revision, through rational inquiry and open discussion and debate. The organization's programs reach a broad audience ranging from the general public to graduate students in philosophy.
###