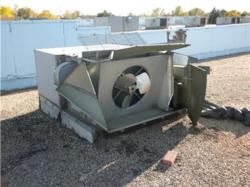 Ellis Air Conditioning and Heating hopes that by educating clients and the public about copper theft, the crime can be further prevented and property owners will learn the best ways to protect themselves from this popular form of theft.
Dallas, Texas (PRWEB) February 03, 2012
Copper theft is becoming an increasingly popular issue for many residential and commercial property owners. Ellis Air Conditioning & Heating, owner of http://www.ellisac.com, seeks to inform clients about what copper theft is, how to prevent it, and what to do if it occurs on their property.
Due to the rising prices in the worth of metals, copper theft has become a popular way for many thieves to gain extra money by selling items such as wires, pipes, and cables. These copper materials can be found on foreclosed properties, construction sites, many businesses, vacant properties, and residential homes. Air conditioning units are commonly targeted because of the copper coils that are incorporated into their design. Even when copper thieves do not succeed with their crime, there is a legitimate amount of collateral damage that occurs to units from the stripping and cutting of wires and coils. That damage can cause expensive repair and replacement fees for the owners of residential and commercial properties. Ellis Air Conditioning and Heating hopes that by educating clients and the public about copper theft, the crime can be further prevented and property owners will learn the best ways to protect themselves from this popular form of theft.
There are also tips and suggestions that residential and commercial property owners should take note of. Ellis notes that theft is most commonly seen on vacant properties due to thieves believing that no one will notice. If residential property owners are renting a home, it is recommended to have the condenser cut loose by an air conditioning company and then stored in a garage. Churches in the area have been targeted the most often by copper thieves; however, it can happen to almost any commercial property if the right preventative measures are not taken.

Copper Theft How To Prevent And What To Do If It Happens To You.
Ellis recommends several solutions to prevent thieves from targeting these properties. Roof access areas should be locked so that no one can gain entry and copper lines should be sleeved. Keep the condenser out of plain sight by moving it behind bushes or even behind a fence. Property owners can also build a locked cage around the unit and only provide the key to the service technician. Security measures can also be a preventative action, such as making use of motion lights or security cameras over the unit, displaying a surveillance sign, or putting a home security wire along the copper line to set off the alarm if the copper line is cut. In case theft does occur, commercial and residential property owners are recommended to keep the unit information on file, such as the model and serial number.
Ellis Air Conditioning has also provided some guidelines for what to do if copper theft occurs on a property. First thing to do is call the police; inform them of what has happened, and start filing a police report for the incident. Pictures or video of the damage should be taken for use as evidence for the police or the insurance company. Property owners may gain an approval from the insurance company for the replacement of the inside HVAC system and the damaged unit located outside. Due to R-22 refrigerant incompatibility with R-410a refrigerant, replacement is necessary so both units accept the same type of Freon.
The insurance company should also be contacted so that an appraiser can come to the property to assess any damage to the unit or the property itself. Ellis recommends that clients contact their business to assess the damage and create an estimate of how much money is necessary to pay for the repair or replacement of the damaged unit. Due to their amount of experience in replacing stolen and damaged units on numerous properties, Ellis provides the proper way to communicate with insurance companies to arrange a unit replacement as soon as possible. By taking precautionary action, replacing or repairing the unit quickly, and putting up security measures, copper theft can be prevented from occurring again in the future.
About Ellis Air Conditioning & Heating
Ellis Air Conditioning & Heating has provided high quality services to the Dallas and Fort Worth area since 1975. Through dedication and a commitment, this family owned business has serviced over 18,000 businesses and residential homes. Ellis Air Conditioning & Heating services Dallas, Plano, Carrollton, Lewisville, Richardson, Irving, Grapevine, Arlington, Mansfield, Kennedale, Fort Worth, and surrounding DFW area cities. In reflection of the high quality performance that Ellis Air Conditioning & Heating is able to provide, the business uses the most respectable and environmentally friendly products available from Carrier, a well known leader in air conditioning and heating products and systems.
Ellis takes pride in having professionally trained, certified technicians that have also undergone a full background check for clients' optimal safety. Each technician is considered to be an expert in energy consumption testing, consulting, and indoor air quality to ensure that they are completely qualified to replace your air conditioning or heating units within your home or business.
The ability to offer a wide range of services ensures that Ellis is able to meet the needs of every client. The business features heat pump and Puron Refrigerant specialists that are trained and experienced to provide the best results. In addition to providing residential heating and cooling services, Ellis is also able to offer duct cleaning, extended warranties for new equipment, maintenance agreements, installation and replacement, and many other additional services.
Due to its respected experience as a dealer in air conditioning and heating systems in the area, Ellis is able to save clients any additional cost by gaining special discounts from local distributors. This makes it more convenient for residential homeowners and businesses to replace an outdated air conditioning unit or update their heating unit while only paying competitive prices. Ellis Air Conditioning & Heating is confident that clients in the Dallas and Fort Worth area will not be able to find a higher quality HVAC service experience. For more information about Ellis Air Conditioning & Heating, visit http://www.ellisac.com.
536 N. Highway 67
Cedar Hill, TX 75104
972-291-9316
972-937-4488
(Ellis County)
License #: TACLB002064E
Dispatch Location:
2633 Mckinney Ave Suite 130-181
Dallas Texas 75204
972-865-7006
(Dallas County)
**Press release submission and writing provided by the Dallas Internet Marketing experts at SMB SEO LLC.
###