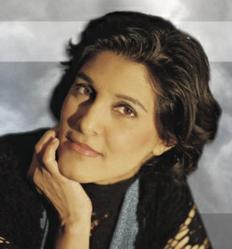 Phoenix, AZ (PRWEB) February 06, 2012
Gary Zukav amd Simran Singh will talk relationships on Simran Singh's 11:11 Talk Radio show.
Gary Zukav defines a spiritual partnership as a partnership between equals for the purpose of spiritual growth. Spiritual partnerships can be between spouses, significant others, family members, friends and co-workers. Zukav's book, "Spiritual Partnership: The Journey to Authentic Power" invites us to change our world by using our relationships as opportunities for spiritual growth.
Gary Zukav's gentle presence, humor, and insightful wisdom have inspired millions to realize their soul's greatest potential. A master teacher and the eloquent author of four consecutive New York Times bestsellers, Gary is dedicated to the current extraordinary transformation in human consciousness—an unprecedented threshold in the human experience. This transformation is no less than a Revolution of the Soul, one that touches the heart of all humanity and is based on spiritual growth, conscious choices, and a deep celebration and reverence for Life.
You can listen to this interview live on Voice America Thursday, January 19 at 4 PM PST/ 7 PM EST by visiting http://www.1111talkradio.com/ and clicking on the "Listen Now" icon.
Simran Singh, is a creative, transformational catalyst and 'Leading Voice for the Journey of the Soul'. She is a number one rated syndicated 11:11 Talk Radio Show host with an audience of 2.5 million annually. Singh brings to the forefront a unique interpretation blending co-creative power with metaphysics and personal responsibility. To find out more about Simran Singh, 11:11 Magazine, 11:11 Talk Radio or to view a free issue, visit 1111mag.com or Simran-Singh.com.
The VoiceAmericaTM Network offers the latest conversations in a talk radio format, providing education, interaction, and advice on key issues live, on demand as well as through pod cast download. If interested in hosting a talk radio show on VoiceAmerica Network, contact Jeff Spenard, President of Internet Radio at 480-294-6417 or at jeff.spenard (at) voiceamerica(dot)com.
About VoiceAmerica/World Talk Radio, LLC:
World Talk Radio, LLC is the world leader in online media broadcasting and the largest producer and distributor of live internet based talk radio and TV, delivering over 1,000 hours of programming weekly on its VoiceAmerica™ Network (http://www.voiceamerica.com) and WorldTalk Radio Network (http://www.worldtalkradio.com) as well as live and on-demand video content on VoiceAmerica.TV (http://www.voiceamerica.tv). Featuring more than 200 hosts broadcasting to eight niche community based channels: its flagship VoiceAmerica™ Variety Channel, VoiceAmerica™ Health & Wellness Channel, VoiceAmerica™ Business Channel, VoiceAmerica Sports, 7th Wave Channel, The Green Living Channel, VoiceAmerica Kids Channel and World Talk Radio Variety Channel. VoiceAmerica™ TV offers targeted and exclusive video programming channels. World Talk Radio, LLC is one of the pioneers in internet broadcasting, producing and syndicating online audio and video, offering an innovative, effective and comprehensive digital broadcast platform. Digital Publishing through its 10 years of broadcast and media experience along with our seasoned staff of Executive Producers, Production and Host Services Group, World Talk Radio, LLC provides an internet radio and video platform for new, emerging and veteran media personalities to expand and monetize their business and brand in an online digital medium.
# # #