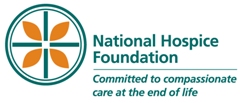 Over every mile he covered, Colin spread the message of the meaning and value of hospice care.
Alexandria, VA (PRWEB) February 07, 2012
Intrepid walker and hospice champion, Colin Skinner was forced to bring his long-distance walk to raise awareness of hospice to a premature end this week. Skinner, a native of the UK walking in support of the National Hospice Foundation's awareness efforts, was rescued in Yosemite National Park after suffering from frostbite.
Colin shared this unfortunate news with the National Hospice Foundation and the many people following his adventure via the NHF blog page he maintained. who has been helping with logistics on the walk. Colin began his one-man trek across the United States in August of 2009 in New York City and made it as far as North Dakota. Last fall, he picked up where the first leg of his journey left off and headed out on foot with San Francisco as his final destination.
"I snowshoed over Tioga Pass and onto Tuolumne Meadows, but that took over three days," Skinner said, speaking of the areas of the Sierras he covered. "I had to camp out around 9,000 feet for three nights and got mild frostbite on both feet. The good news is that the feet should heal…the bad news is that I need to stop walking," he explained on his blog.
Skinner will make his way to San Francisco in the coming days and begin his journey back home to England.
"Colin is a genuine hospice hero," said John Mastrojohn, executive director of the National Hospice Foundation. "While his disappointment that his journey had to come to an end is understandable, he has been tremendously successful in the eyes of the entire hospice community. Over every mile he covered, Colin spread the message of the meaning and value of hospice care. We are so grateful for his commitment to improving care at the end of life."
Once Colin has recovered and has returned home, he will share details of his last weeks' walk, including the rescue, complete on his blog, which can be found on the National Hospice Foundation's at: http://www.nationalhospicefoundation.org/colin.
###