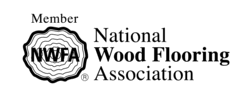 Waukon, Iowa (PRWEB) February 05, 2012
The Bureau of Labor Statistics reported February 3, 2012 that the US unemployment rate fell to 8.3 percent, the lowest reported rate since February of 2009. This fact is encouraging to small business owners such as David Schon and son, Nathan Schon of Finesse Crafted Floors LLP a family owned and operated hardwood floor installation and refinishing company serving northeast Iowa. The Schon family has a background in the construction trades since the 1970s with more recent emphasis on the hardwood flooring trade. The company is a member of the National Wood Flooring Association, an organization that provides technical support and training for wood flooring professionals.
Finesse Crafted Floors LLP is optimistic looking forward despite a sluggish housing market because homeowners are keeping their houses longer and looking for ways to increase their value and livability. Hardwood flooring provides advantages to the homeowner that carpet and laminate products do not. Carpet and laminate needs to be replaced after ten or 15 years. Hardwood can last a century or more with the proper care and maintenance. Hardwood offers the homeowner value with an almost limitless choice of design combinations with domestic or exotic wood species. Medallions and borders can be added to new and existing floors to increase interest and value to the property. The popularity of hardwood floors has increased dramatically since the days of covering slightly worn hardwoods with shag carpet. If you would like to learn more about the advantages of hardwood floors and today's modern finishes, visit finessecraftedfloors.com.
###