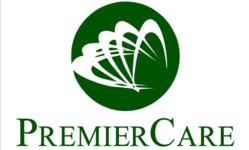 To quit smoking is the single most important step a person can take to improve their health and well being stated Paul Rutkowski, Program Director for the Premier Care Nicotine Treatment Center.
Toledo, OH (PRWEB) February 05, 2012
Over 400,000 Americans die each year from smoking related diseases, that's more than AIDS, alcohol, car accidents, fires, illegal drugs, murders and suicide combined, according to, Toll of Tobacco in the United States. Zagorsky, J. L. (2004). The wealth effects of smoking. Tobacco Control, confirms, that pack a day smoker will spend more than $2,000 this year on cigarettes.
Mr. Rutkowski, RN goes on to say that to quit nicotine addiction, like other addictions, usually requires professional support to address both the physical and psychological attachment to the nicotine.
The Premier Care Nicotine Treatment Program can quickly and effectively help smokers to quit smoking. All services are tailored to meet the individual needs of the smoker and can include nicotine replacement therapy, low level laser therapy and alternative therapies. Professional counseling and support is provided throughout treatment. Intervention services for family members and Employer Smoking Cessation Programs are also available.
Premier Care is located at 4349 Talmadge Road, across from Westfield Mall. Appointments are available Mondays thru Saturdays. For additional information contact Paul Rutkowski at Premier Care at (419) 475-2521 or visit us online at http://www.premiercarenicotinetreatment.com.
###