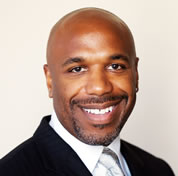 Singleton has had a direct impact in improving equity in hundreds of schools across the country.
Salt Lake City, UT (PRWEB) February 06, 2012
Glenn Eric Singleton, founder and president of the Pacific Educational Group, will lead the Equity strand of the 2012 School Improvement Innovation Summit, which takes place July 16-17 in Salt Lake City, Utah. Singleton has had a direct impact in improving equity in hundreds of schools across the country. In partnership with Curtis Linton, Singleton wrote the highly acclaimed book Courageous Conversations about Race, which has received numerous accolades, including being named the National Staff Development Council's 2006 Book of the Year.
"The evidence is dramatic that there is a real disparity in achievement along racial lines," said Chet Linton, president and CEO of School Improvement Network. "One of the most difficult conversations to have in education is about how racial issues impact the achievement gap. To paraphrase an attendee of the 2011 Summit: 'Inequity is not a black problem, a white problem, a Hispanic problem, or an Asian problem. It's a human problem that must be addressed.' The only way to address this problem is to have a transformation in our thinking and in our attitudes."
Singleton, who is the foremost expert on interracial dialogue focused on race, racism, and institutionalized racism, will:

Discuss the subtle, pervasive existence of a predisposition in how we all think and act
Summarize the data on the effects of racism on student achievement
Outline the Singleton Courageous Conversations about Race protocol for educators to safely engage in dialogue explicitly focused on race and the experience of students of color in today's schools
Teach attendees how to implement the Four Agreements and Six Conditions of Courageous Conversation in their own district
The Innovation Summit is an opportunity for administrators and education leaders to exchange ideas and learn new techniques in professional development, and will feature expert keynote addresses, educational experts, and advanced training on the PD 360 suite. State, district and school leaders are encouraged to share and discuss their most successful strategies in this highly collaborative summit.
"We designed the annual School Improvement Innovation Summit to ensure all participants receive thorough training in the areas where they have the most interest," added Linton. The Summit is geared toward providing the tested frameworks that accelerate both teacher development and student achievement. Plus, we've added a two-day intensive workshop at the end of the Summit—the Common Core Institute—in response to the call for in-depth work sessions on this topic. Dr. Heidi Hayes Jacobs, a nationally recognized expert on the Common Core, will lead the Institute, providing an interactive two-day workshop that provides unique, personalized Common Core training, including an introduction to LiveBook and LivePlanner. Attendees can look forward to four days of unparalleled networking, motivation, and training!"
Register today to take advantage of the early bird discounts for both events at http://www.siis2012.com.
About Glenn Eric Singleton
Glenn Eric Singleton hails from Baltimore, Maryland. A product of public elementary and independent secondary schools, Singleton earned his Bachelor's degree from the University of Pennsylvania and his Master's degree from the Graduate School of Education at Stanford University. Singleton began his career as an Ivy League admissions director. In 1992, he founded Pacific Educational Group, Inc. (PEG) to more closely support families in their transitions within and between K–12 and higher education. His company later grew into its intended mission of addressing systemic issues of educational inequity by providing guidance to districts to meet the needs of underserved students of color populations. Singleton continues his role as President and Founder of the Pacific Educational Group today.
About School Improvement Network
Founded in 1991 by teachers, the School Improvement Network provides comprehensive, research-based professional development anytime, anywhere. As the home of the Video Journal of Education, PD 360, Equity 360, Observation 360, the Learning 360 Framework, and Common Core 360, School Improvement Network resources focus on the most relevant topics, feature top experts, and show educators how to put theory into practice. School Improvement Network works with thousands of schools and districts in every state and around the world and has visited more than 3,500 classrooms to document best practices in action. Learn more at http://www.schoolimprovement.com.
Press Contact:
Duane "DJ" Sprague
Vice President Marketing
School Improvement Network
801-758-9546
duane(dot)sprague(at)schoolimprovement(dot)com
###