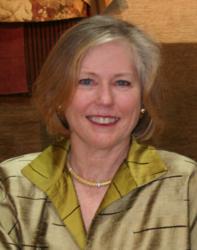 "We look for beauty," noted Sally, "it should always be consistent with the product you sell."
Boston, MA (PRWEB) February 05, 2012
Accomplished interior designer and reality TV star Mark Brunetz gave the keynote presentation at the International Design Guild Summit 12 in Las Vegas, Nevada. Complementing his keynote address at the Summit was a panel discussion moderated by Mark on luxury design given to a group of floor covering showroom owners and designers from across the country. Award-winning interior designer Sally Wilson, ASID from the Boston interior design firm of Wilson Kelsey Design was a panelist and drew extended applause with her description of what an interior designer looks for in a show room and how a show room can build loyalty with interior designers. "We look for beauty," noted Sally, "it should always be consistent with the product you sell."
Other points of interest given by Sally were:

Ease of viewing the product
Personable staff
Embracing technology
Keeping databases current with the showroom's inventory
Efficiency in responding in a timely manner to emails, phone calls, and requests for information
Respect for a designer's time
Clear definition of a company's market and expertise.
Sally also commented "a carpet or furniture show room can build brand loyalty with an interior designer by being available, but not pushy and recognize that as designers we need to use other vendors." She went on to advise that it is advantageous for showrooms to familiarize themselves with a designer's project style and work methodologies and to host welcoming events that make designers feel comfortable in their showrooms.
About the International Design Guild
The International Design Guild is the only luxury flooring alliance in the United States offering exclusive products, superior buying power, robust operational tools and compelling marketing services to its members. Held at Excalibur Hotel in Las Vegas, the goal of the 2012 Summit was to elevate the Guild's showrooms above their competitors' and to increase their prominence in the luxury market.
About Mark Brunetz
Mark Brunetz, after compiling an impressive portfolio of well-edited, timeless and comfortable interiors segued into reality TV, hosting shows for MTV, HGTV, and TLC. He is perhaps best known for his role on Clean House on the Style Network.
About Wilson Kelsey Design
Based in Boston, Massachusetts, the husband and wife team of John Kelsey and Sally Wilson, ASID are unique in that they bridge the gap between architect and decorator. They share a strong technical background, including the ability to read and prepare architectural drawings. The former producer of This Old House referred to their work as "heavy-duty interior design." In organizing their firm, they have divided the labor between them into the "hard" and the "soft". John designs and details the hard – interior architectural detailing, cabinet design, lighting, interior construction drawings, construction field supervision, and consultant coordination. Sally initiates and implements project concepts inclusive of interior design, furniture, decorative lighting, antiques, fabrics, and color and finish selections. The homes they design are elegant and sophisticated but always with a sense of comfort and livability. With backgrounds in commercial and corporate design as well as private residences the team specializes in a variety of project types.
The firm is a recent recipient of the esteemed Bulfinch Award for Best Residential Interior Design and Interior Renovation of a Prides Crossing residence in Beverly, Massachusetts. The firm has received numerous awards for its work and has been published both locally and nationally including the cover and feature article for New England Home Magazine, a feature article in North Shore Magazine, and appearances on HGTV's New England Dream Home.
Wilson Kelsey Design
http://www.wilsonkelseydesign.com
BLOG: http://blog.wilsonkelseydesign.com/
32 Church Street, Suite 203
Salem, Massachusetts 01970
978.741.4234