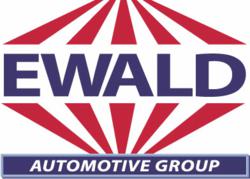 Milwaukee, WI (PRWEB) February 04, 2012
Brian Ewald of Ewald Chevrolet Buick in Oconomowoc, Wisconsin, has been nominated for the 2012 TIME Dealer of the Year award. A well-known Waukesha Chevy Buick dealer, Ewald is one of a select group of dealers from across the country that will be honored at the 95th annual National Automobile Dealers Association (NADA) Convention & Exposition in Las Vegas on February 4, 2012. The announcement of this year's nominees was made by Kim Kelleher, worldwide publisher of TIME, and Tim Russi, executive vice president, North American Operations, for Ally Financial.
The TIME Dealer of the Year award is one of the automobile industry's most prestigious and highly coveted honors. Recipients are among the nation's most successful auto dealers who must also demonstrate a long-standing commitment to community service. Ewald, 58, was chosen to represent the Wisconsin Auto & Truck Dealers Association in the national competition – one of only 50 auto dealers, from 17,000 nationwide, nominated for the 43rd annual award.
The award is sponsored by TIME Magazine in association with Ally, and in cooperation with NADA. A panel of faculty members from the Ross School of Business at the University of Michigan selects one finalist from each of the four NADA regions and one national Dealer of the Year.
"It's my passion and pleasure to be a Chevy Buick dealer in Milwaukee," said Ewald. "The automobile business has provided me with an opportunity to teach my two children my passion and conviction for nurturing the human spirit and how that translates to enjoying my career, building a successful legacy and hoping they achieve the same in their futures."
That legacy began when Ewald worked for his father's Chevy Buick dealership in Milwaukee at the age of 12 doing odd jobs during junior high and high school.
"The privilege to work at an early age was a gift from my father because it taught me a strong work ethic and a discipline of how to earn money and keep it," he said. "The varied jobs I did at this time in my young career served as a foundation for other roles that I would tackle in learning how to eventually run a store of my own."
Ewald commuted daily from Milwaukee to the University of Wisconsin, Whitewater, while maintaining fulltime employment at the family business throughout college.
"This initial stage of work also helped to build a desire and passion for the family business that led to the commitment I made to serve our business for a lifetime," he added.
Today, the Ewald Automotive Group has six dealerships, plus Mayfair Rent-A-Car and Mayfair Leasing, and is owned by Ewald and his three brothers. Ewald's father Emil and brother Craig were also chosen to represent the Wisconsin Auto & Truck Dealers Association in the national competition in 1998 and 2001, respectively. His two children and two nephews also work for the business.
The Waukesha area Chevy Buick dealer also gives back to his community as a member and contributor of the American Legion, Oconomowoc Chamber of Commerce, Oconomowoc Rotary and Oconomowoc Lions. He has been a consistent contributor to the YMCA StrongKids Program and CenturyClub, an auxiliary sponsor/contributor for Oconomowoc Memorial Hospital Foundation, official sponsor/ contributor for the Wisconsin Harley Davidson Ridin' to a Cure breast cancer ride and donated to create the Ewald Soccer Field & Ewald Family Pavilion for the Oconomowoc Soccer Association.
Nominated for the TIME Dealer of the Year Award by William Sepic, president of the Wisconsin Auto & Truck Dealers Association, Ewald and his wife Betty have two children and two grandchildren.
As part of its support for the program, Ally will make charitable contributions to local community causes on behalf of all 50 nominated dealers across the United States. In addition, the 2012 national TIME Dealer of the Year winner will receive a $10,000 contribution for a 501(c)(3) nonprofit organization of his or her choice.
About Ewald Automotive
Ewald Automotive Group has been a Southeastern Wisconsin car dealer since 1964. Ewald Automotive has an extensive inventory of new and used vehicles including trucks, SUVs, commercial vehicles, certified used cars and budget vehicles at all seven Southeastern Wisconsin automotive dealership locations. Ewald Automotive offer Chrysler, Jeep, Dodge, Ram, Chevrolet, Ford, Buick, Kia and Airstream. Ewald also offers a state-of-the art service department, Ewald Fleet Solutions and a vehicle rental company, Mayfair Rent-A-Car.
###