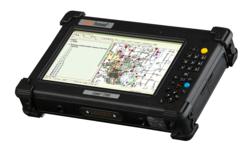 We are excited about our strategic partnership with Elecdata. Our xTablet T7000 Tablet PC is a great fit for this application which requires a rugged design to be used in harsh conditions.
Hiawatha, Iowa (PRWEB) February 13, 2012
MobileDemand, a leading provider of rugged tablet PC systems for various industries, announces a reseller partnership agreement with Electronic Data Solutions (Elecdata), a leading provider of ruggedized equipment used in field data collection.
The main use of the MobileDemand xTablet rugged tablet PC by Elecdata will be for recording and managing data critical for controlling mosquitoes. Areas with dense mosquito populations are subject to strict laws and regulations when it comes to the method of controlling mosquitoes and what data must be recorded. Elecdata will also utilize MobileDemand xTablets for forestry, water resources and GPS functions.
MobileDemand xTablets are built military rugged to withstand the rigors of real-world field applications. They are MIL-STD 810G compliant and have an Ingress (Sealing) Rating of up to IP65, which means they have been tested to survive pressured water, temperature extremes, rain, humidity, salt, sand, dust, shock, vibration and 26 consecutive drops up to 5 feet. xTablets are full Windows 7 PCs, are powered by Intel processors to provide all the performance needed to handle graphic and data intensive applications. They offer hot-swappable and high capacity batteries for all-day use and several input options such as pen-stylus, numeric keypad, on-screen or full QWERTY keyboard. They provide all-light readable displays, color cameras, and optional bar code and credit card scanners (on the xTablet T7000 and xTablet T8700). They are also WLAN and WWAN compatible and provide GPS on some models. Optional cradles, mounts and accessories are also available.
"We are excited about our strategic partnership with Elecdata. Our xTablet T7000 Tablet PC is a great fit for this application which requires a rugged design to be used in harsh conditions," says Brian Beans, Channel Sales and Business Development Manager at MobileDemand. "Elecdata has heavily invested in software development, specializing in catering to natural resource applications. Elecdata compliments their solution with excellent sales and systems support."
The Elecdata Mosquito Control solution uses a mobile GIS application for mosquito control that automates workflow processes to collect and transfer data from the field seamlessly. Maps are available on the Tablet PC system making it easy to get technicians to the right location with turn-by-turn navigation. In addition to the mosquito control solution, Elecdata also provides water resource and field maintenance and utilities applications.
"We are looking forward to our new partnership with MobileDemand and having access to the robust product line," says Linda Dean, Co-Owner, Vice President of Marketing & Sales of Elecdata. "We like giving our customers options that meet varying field data collection needs. The xTablet T7000 will be an excellent platform for our mosquito control and natural resource applications."
About MobileDemand
MobileDemand is a leading provider of rugged tablet computers used by mobile workers in Field Service, Food and Beverage Distribution, Manufacturing, Retail, Hospitality, Agriculture, Utilities, Military and Public Sector. MobileDemand is also the #1 provider of rugged tablet computers used in transportation in the United States. xTablet Rugged Tablet PC systems improve operational efficiency and allow mobile workers to make better business decisions at the point of interaction. They provide ultra-mobility and versatility and are built military rugged to withstand harsh environments. They offer a high resolution, all-light readable touch screen, functionality of a full Microsoft Windows 7 OS and the power of an Intel processor to deliver performance at a lower cost and enable greater efficiency and productivity in the field. MobileDemand: Innovations in Productivity. Additional information about MobileDemand is available at http://www.RuggedTabletPC.com.
About Electronic Data Solutions
Electronic Data Solutions (Elecdata), Jerome, Idaho, is an authorized distributor and system integrator for field data collection solutions. Since 1986, Elecdata has built its reputation by supplying quality instrumentation and unparalleled customer support. Elecdata has specialized in catering to the natural resource applications including forestry and range management, fish and wildlife management, agriculture and aquaculture management and water resource and wastewater management. In addition, Elecdata with its in-house team of system programmers develops custom software for hand held computers and PCs. Additional information can be found at http://www.Elecdata.com.
###