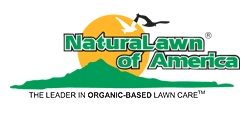 Milwaukee, Wisconsin (PRWEB) February 04, 2012
Milwaukee lawn treatment experts at NaturaLawn of America are excited to introduce a more efficient, environmentally friendly way to melt ice on Wisconsin's sidewalks this winter.
"Many people call us asking how to melt ice quickly and safely," said George Menos of NaturaLawn of America lawn care in Waukesha. "The answer is always obvious to us. Natural Alternative® Ice Melt out-performs other leading brands every time."
According to NaturaLawn of America, the Natural Alternative® Ice Melt is gentle on concrete because it resists the continuous freeze and thaw cycles that can cause damage to sidewalks and driveways.
"Natural Alternative® Ice Melt doesn't contain high concentrations of sodium or calcium, so it's safer for pets, kids and it's gentle on the environment," Menos said. "We even made a YouTube video to highlight all the benefits."
The Waukesha area lawn care company also recommends this ice melting solution because it works well in extreme temperatures as low as -15 F and doesn't leave greasy residue that can get tracked indoors and stain carpets and floors.
For more information about organic lawn treatments, kid-friendly lawn care in Milwaukee or ice melting solutions, visit http://Waukesha.NaturaLawn.com or call the Waukesha lawn care store at 262-349-9078.
About NaturaLawn of America
NaturaLawn of America has provided organic-based lawn care consultations and estimates to property owners in Milwaukee and Waukesha counties for over 20 years. Services include organic-based lawn care products, custom lawn care treatments, soil testing, integrated pest management lawn care programs and offers full-time customer service assistance. Visit http://Waukesha.NaturaLawn.com or call 262-349-9078 for purchase and delivery information.
###